Looking for a fun way to bring the family together? Look no further than board games! From classic childhood favorites to new and innovative games, there is surely something for everyone. Whether you're searching for a game that is easy to learn or one that requires strategic thinking, we have you covered. Our top picks for board games for 8 year olds include cooperative games like Zombie Kidz Evolution, adventure games like Ticket to Ride, and even musical games like Spontuneous. And for kids who are eager to learn about money handling and math, the Lakeshore Allowance Game is a fun-filled learning opportunity. Keep reading below to learn more about these amazing board games and find even more exciting game options!
🏆 Our Choice Recommendation:
Sale
***OUR TOP PICK: Our top choice for a board game for 8 year olds is Zombie Kidz Evolution . With consistently high rankings and a unique legacy gameplay, this cooperative game is perfect for families. The ability to change the game and unlock new content with envelopes makes for endless replayability. The only downside may be the limited number of players. For a 1st-runner up, Ticket to Ride offers strategic gameplay for 2-5 players and is easy to learn. For more detailed reviews on other games, read on below.
🏅 Best By Category:
MOST ADVANCED FEATURES: Trekking The National Parks Board Game – With its unique concept and educational value, this game offers a different level of experience for players who love nature and adventure.

GREAT VALUE: Sorry Classic Edition Board Game – This classic game is affordable, with straightforward rules that make it a great choice for families and game night parties.

BETTER FOR BEGINNERS: Lakeshore Allowance Game – Perfect for introducing basic money-handling skills to younger players, with simple rules that are easy to learn and play.
How We Are Rating These Products:
1) 🎲 GAME MECHANICS: How well the game functions, the ease of play, and the strategic complexity.
2) 🏆 GAME RANKINGS: Reputation, awards, and rankings by gaming organizations, reviewers, and users.
3) 💡 INNOVATION: Originality, creativity, and the presence of new or unique game mechanics and features.
4) 🕰️ PLAY TIME: The time it takes to play, including setup and teardown, and the ability to play shorter or longer sessions.
5) 👪 AUDIENCE: Appropriate age range, the number of players, complexity level, family-friendly themes, and overall accessibility.
When it comes to choosing a board game for an 8-year-old, there are plenty of considerations to make in terms of overall performance. First, you want to make sure that the game is easy enough for them to learn while still providing a fun challenge. Next, you should consider how much replayability the game has. Will it keep them entertained after playing it several times? Also, think about whether or not the game encourages teamwork and communication, as these skills are essential for development. Additionally, if the game has any educational elements, it's always a plus. Finally, consider the game's overall theme and appearance. Will it be visually appealing to your child? All of these factors can help you make an informed decision when it comes to choosing the perfect board game for your 8-year-old.
Additional Criteria:

Complexity – The level of difficulty and intricacy in game mechanics.
Replayability – The potential for varied experiences each time the game is played.
Age Range – The target audience in terms of age and developmental level.
Game Length – The amount of time required to complete a single round or session of gameplay.
Zombie Kidz Evolution has earned its top spot on BoardGameGeek by being a game that appeals to the whole family. It's ideal for kids ages 7 and up and can be played by 2 to 4 players. While it's simple to learn, parents will love the strategic elements that keep the game exciting. The legacy-style gameplay means that each time you play, the game gets progressively more challenging as new content is unlocked by marking your progress in the rulebook with stickers. Though luck may impact the difficulty of the game, the objective remains the same – protect the school from zombies by moving between rooms and entryways and locking all four entryways. Failure to add new zombies at the start of each player's turn can result in a swift and terrifying defeat!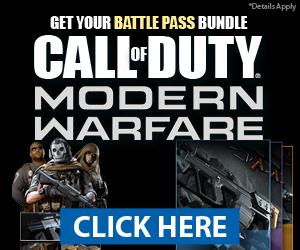 Are you searching for a thrilling and action-packed board game perfect for the whole family? Check out Ticket to Ride ! This exciting game takes you on a train adventure across the United States, linking together legendary North American cities by constructing your very own tracks. Featuring elegantly uncomplicated gameplay and a variety of ways to earn points, Ticket to Ride can be mastered in less than 15 minutes and played again and again. Keep in mind, though, that it can also be cutthroat and exasperating if your rivals manage to obstruct your path to triumph. All in all, Ticket to Ride is an ideal way to spend quality time with your loved ones and social circle.
Have you heard of Spontuneous ? This board game is a must-have for your next family game night or party with pals! The game is centered around belting out lyrics from your favorite tunes that match a specific word announced by the Tunesmith. The first player to sing or shout at least 5 words from any song that features the Trigger Word will move ahead on the board. This game offers enjoyment for all, regardless of your voice quality. However, some players have mentioned that it's enhanced when enjoyed with some drinks to lighten things up. It's an uncomplicated game that's easy to grasp and doesn't take long to finish. It's the ideal match for any season or occasion and convenient to play in any location. Bear in mind that it may pose a challenge for some players to come up with songs that feature the Trigger Word. In closing, Spontuneous is a fantastic board game for music enthusiasts and families seeking a fun time.
Looking for an exciting addition to your family's game night? Look no further than Trekking The National Parks Board Game , created by National Parks enthusiasts and loved by both outdoor fans and board game aficionados. This award-winning strategy game is perfect for kids 10 and up, as well as adults who love to reminisce about past trips and plan new ones. While it may take a bit of time to learn the rules, once you do, it's a blast! The components are of top-notch quality, and the game board's design is simply stunning. However, it's important to note that it only accommodates five players at a time. Despite this, it's a great choice for those looking for both fun and education, making it a smart pick for homeschool families. To sum it up, Trekking The National Parks Board Game is a must-try for anyone who enjoys the great outdoors and wants to add something special to their board game collection.
Sorry Classic Edition Board Game is a user-friendly, enjoyable game appropriate for children ages six and above. The game involves a game board that unfolds in four sections, featuring original artwork, along with sixteen recognizable Sorry pieces, a deck of forty-four cards exhibiting classic artwork, and easy-to-read instructions. To win, players attempt to move four pieces under their control from the 'start' position to the 'home' position, relying on the cards they draw. The game's standout characteristic is the 'Sorry' card, which allows players to take one piece from their start, and remove an opponent's piece from play.
Although the game may have some minor drawbacks, such as slower gameplay or the necessity of playing with more than two people to optimize enjoyment, it still remains a well-known game among family or game enthusiasts. Both younger and older players will appreciate the leisurely gameplay and the timeless look of the game. It makes a great addition to family game night or a perfect distraction on a gloomy day. For any novice board gamer, Sorry Classic Edition Board Game is a fantastic gift!
Looking for a family-friendly game that offers excitement as you move through life's ups and downs? The Game of Life Board Game has got you covered. With a variety of quirky and awesome options available, players will be spinning to see who comes out on top. Although some customers have reported issues with a damaged box upon delivery, this version of the game comes with 115 cards loaded with choices, making it a great addition to any family game night, especially if played with three or four players. Ultimately, The Game of Life Board Game is an engaging and fun option that even 8-year-olds can enjoy.
Looking for a strategy game that's perfect for the entire family? Look no further than Blokus ! This game is filled with plenty of fun challenges for all ages, prompting players to strategically place their 21 pieces on the board by following a specific rule: each piece must touch another of the same color, but only at the corners. As players try to squeeze in as many pieces as they can, they'll also need to keep an eye on blocking their opponents. The game concludes when no more pieces can be placed, and the player with the fewest number of remaining pieces emerges as the winner.
Blokus is a breeze to learn and play, making it just right for family game night or other gatherings. The game provides plenty of friendly competition, and it's a fantastic way to give your mind a healthy workout. While the only downside is that the board and packaging could be of better quality, overall this game offers a fun and challenging way to keep those mental gears turning.
Are you on the hunt for a board game that's perfect for the whole family? Get ready for SEQUENCE, the Original Game ! In this exciting game, players must get their hands on the required number of five-card sequences before their opponents can. Not only is it easy for the little ones to grasp, but adults will find the game quite challenging as well. SEQUENCE game boasts 2 decks of playing cards, a folding game board with dimensions of 19.75″ x 15.25″, and 135 playing chips. The game promotes STEM skills such as strategy and adds to the thrill of the gameplay through wild Jacks capable of placing and removing chips. Although the board's smaller suits may create a bit more of a challenge, the game is perfect for 2-12 players, ages 7 and upward, making it a fantastic option for individual or team play.
Are you searching for a way to educate your child on valuable life skills, such as money management, in an entertaining manner? We present the Lakeshore Allowance Game – a lively and captivating game that transforms education into a thrilling pastime, especially suitable for children aged 5 to 11. During gameplay, individuals race around the board carrying out chores to generate allowances, while also acquiring the knowledge of how to manage money, offer change, and other financial skills. Despite being an ideal financial education tool, certain players may find the game time-consuming as it takes a while to reach the $20 finishing line. Overall, the Lakeshore Allowance Game is an incredible way to enlighten kids about money while providing an entertaining and educational experience.
Conclusion
Board games for 8-year-olds provide an excellent way to spend quality time with family and friends, while also promoting cognitive development and social skills. From cooperative games like Zombie Kidz Evolution to strategy games like Ticket to Ride Family Board Game, these games offer something for everyone. Trekking The National Parks Board Game is a great example of how games can be both fun and educational, appealing to outdoor enthusiasts and board game lovers alike. Don't be afraid to try new games like Spontuneous The Song Game or Blokus, which are easy to learn but offer endless possibilities for gameplay. The Original SEQUENCE Game and Lakeshore Allowance Game provide opportunities to develop STEM skills in a fun and engaging way for children. Remember, playing board games is a great offline activity that brings people together and creates lasting memories. So, gather your loved ones around the table, unplug, and have some fun. Thank you for reading!
Last update on 2023-04-29 at 14:51 Product prices and availability are accurate as of the date/time indicated and are subject to change. Any price and availability information displayed on [relevant Amazon Site(s), as applicable] at the time of purchase will apply to the purchase of this product. CERTAIN CONTENT THAT APPEARS ON THIS SITE, COMES FROM AMAZON. THIS CONTENT IS PROVIDED 'AS IS' AND IS SUBJECT TO CHANGE OR REMOVAL AT ANY TIME.