Our Best Board Games For 8 Year Olds Recommendation
Sale
How complicated or simple should board games for 8 year olds be?
Is it hard to keep a child interested without making a game too difficult?
What are some of the best 8 year old board games?
Eight-year-old kids can handle more complicated board games than they could when they were younger. They have better motor skills and arm strength, so they can perform more complicated physical tasks related to board games.
They are also better at problem solving and understand the concepts of sharing and taking turns more than they did when they were younger. These kids can usually read well enough to read board game cards, and they can do simple math required for many board games as well.
All of these reasons add up to an eight-year-old being the perfect age for a fun family game night experience. Board games are a great way to encourage the whole family to play and spend time together, and picking a game that isn't too easy or too hard for your child can help your little one gain confidence, too.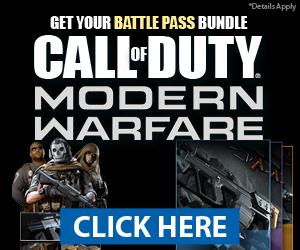 In this article, we'll show you some of our favorite board games designed for eight-year-old kid (give or take a year). These games are a great way to get your child thinking, counting, reading, learning, and most importantly, spending time with the family on game night.
Read onto learn more about some of the most popular and fun eight-year-old board gameson the market today.
8 Year Old Games #1. Sorry!
Sorry! is a classic board game that continues to be a popular choice for kids and adults alike. This is a fun family game night board game since it involves only a few simple rules and can be enjoyed by kids of all ages. This game doesn't take too long to set up and take down, and although it involves some pieces, there aren't so many that they're likely to get lost with frequent gameplay. If you're looking for a quick and easy game to enjoy with the family, this one may be a great choice for your needs.
Pros
This game can be played with two to four players and is great for kids ages six and up, so even the younger members of the family can join in.
The game can be played traditionally or can incorporate interactive digital elements for a new and fun experience.
Cons
The game is simpler than traditional Sorry! and may be too easy for some kids—and not very nostalgic for adults.
This board game for 8 year olds is made with lower-quality materials overall and may arrive damaged or become damaged easily with regular game play.
8 Year Old Games #2. Sequence
Sequence is a game that plays a little bit like Bingo and a little bit like Dominos with its own twists as well. This game involves a lot of strategy and planning, so it's ideal for kids who are learning how to do both of these things. Although this game is designed for children, it can be a little bit of a challenge for teens and adults too.
Pros
This game is easy to learn how to play for kids and adults alike, with only a few simple rules for game play.
The game can be played with up to three players or teams.
Cons
Some customers report receiving a used or damaged product.
The game may be a little bit too long and boring for some younger kids.
8 Year Old Games #3. Blokus
Blokus is a simple game that's easy for kids to learn how to play and is designed for ages seven and up. This game requires some strategy and problem solving as well as creative thinking, so it's a good way to get your child's mental gears turning.
Pros
This game can be played with two to four players and usually takes only about a half hour to complete.
The game is easy to set up and kids can often set it up themselves.
Cons
The pieces are small and may be too small for younger members of the family to safely play with.
This game can get repetitive for adults.
8 Year Old Games #4. The Game of Life
The Game of Life is a classic board game that involves moving a piece around the board and responding to the information on each of the spaces. This offer teaches problem solving, counting, and reading skills, and it's designed for kids ages eight and up.
Pros
Thisgame encourages kids to make different decisions each time they play and seethe different outcomes.
Kids can learn money skills by taking turns being the "banker" in this game.
Cons
The spinner is low quality and may be tough to spin.
This is the new version of the game which may be too easy and boring for some kids.
8 Year Old Games #5. Spontuneous
Spontuneous is a game that the whole family can have fun with . Each round, players are given a word and must shout out the name of a song that contains that word before anyone else does. The catch is that the player is encouraged sing at least a little bit of the song—which of course adds to the fun!
Pros
This choice is a great party game and can be played with up to ten players or with teams.
This game is good for ages eight and up.
Cons
The game can be challenging to figure out how to play.
When there is a large generational gap, some players may not be able to guess each other's songs.
Get the Best 8 to 13 Years Kids Board Games Today
As youcan see, there are plenty of good games out there for an eight-year-old.Although it may take a little time to find one your child will want to playagain and again, these games are usually fun enough to encourage your littleone to give them a try. They're also usually educational in some way and canteach your child various skills throughout the gameplay, too.
How canyou get an 8-year-old interested in a board game instead of in playing videogames or being online? How can it benefit you and your child both to have agame night? Is this really something families do nowadays?
Many families enjoy family game nights together, and if you decide to do this with your little one, the whole family is sure to enjoy the benefits. Children will enjoy feeling like they're part of the family and seeing that their parents and siblings have fun spending time with them. Adults will enjoy the bonding experience of spending time with their kids and with each other during some downtime from the busy week. Even older kids will have fun playing with the family as part of a group for a little while.
Eight-year-old kids may be more interested in video games than board games, but they're still likely to give a board game a try, especially if the rest of the family seems excited about it. And if you choose a game that's age-appropriate and offers enough of a challenge without being impossible, then your little one is even more likely to enjoy playing these games over and over again. You might even see your child requesting board game time instead of video game time now and then. Pick a game everyone will want to join in on, and you're sure to see some great results in no time!
Last update on 2021-09-28 at 20:39 Product prices and availability are accurate as of the date/time indicated and are subject to change. Any price and availability information displayed on [relevant Amazon Site(s), as applicable] at the time of purchase will apply to the purchase of this product. CERTAIN CONTENT THAT APPEARS ON THIS SITE, COMES FROM AMAZON. THIS CONTENT IS PROVIDED 'AS IS' AND IS SUBJECT TO CHANGE OR REMOVAL AT ANY TIME.