Enter the captivating world of dungeon crawler board games. Fearless heroes embark on epic quests, battling treacherous monsters in ancient ruins and dark dungeons. Prepare for thrilling adventures against evil overlord players as you unleash havoc upon the magical realm of Terrinoth. Whether you're a die-hard Star Wars fan or crave spine-chilling horror, our curated selection of top-notch dungeon crawl boards has your back. Discover these immersive titles below and awaken your inner hero for unforgettable escapades!
🏆 Our Choice Recommendation:
Sale
Descent: Journeys in the Dark 2nd Edition
It is a board game in which one player takes on the role of the treacherous overlord, and up to four other players...
During each game, the heroes embark on quests and venture into dangerous caves, ancient ruins, dark dungeons, and...
Featuring double-sided modular board pieces, countless hero and skill combinations, and an immersive story-driven...
***OUR TOP PICK: Our top choice is Descent: Journeys in the Dark 2nd Edition . With engaging scenarios, double-sided modular board pieces, and nearly 50 detailed plastic figures, this game is immersive and challenging. The fantasy realm of Terrinoth provides a vibrant setting for up to five players to explore and battle monsters. The campaign mode and scenario-specific objectives keep the game exciting, but it may not be ideal for those looking for a quick game. The first-runner up, Star Wars Imperial Assault Board Game, is also worth considering for fans of the franchise.
🏅 Best By Category:
MOST ADVANCED FEATURES: Gloomhaven offers a persistent and ever-changing world, combined with Euro-inspired tactical combat in an evolving campaign, making for an immersive gaming experience.

GREAT VALUE: Mice & Mystics offers a fun family game night experience, with a cooperative strategy gameplay and storybook adventure, all at an affordable price.

BETTER FOR BEGINNERS: Escape The Dark Castle is a simple and fun cooperative horror adventure game that is easy to learn and quick to play, making it perfect for beginners.
How We Are Rating These Products:
1) 🕹️ GAMEPLAY: Focuses on the mechanics, rules, and overall enjoyment of playing the game.
2) 🌎 IMMERSION: Measures the ability of the game to transport players into the fantasy world, atmosphere, and overall theme.
3) 🧟 ENEMY VARIETY: Evaluates the diversity, challenge level, and overall design of the monsters and enemies that players will face.
4) 🎨 VISUAL DESIGN: Examines the quality and creativity of the game's art, miniatures, and overall visual presentation.
5) ⏰ PLAYTIME: Measures the length of time it takes to play, including setup and overall game duration.
When it comes to dungeon crawl games, performance matters. Consider the number of players, playtime, complexity, replayability, and quality of components. But don't forget about gameplay mechanics and story elements. Prepare for perilous caves, ancient ruins, cursed forests – battling monsters and unraveling plots. Work as a team or face off as the treacherous overlord. With countless immersive options available, there's a dungeon crawler that will ignite your imagination and provide thrilling adventure for hours.
Additional Criteria:

Number of Players – The range of players that can play the game
Average Playtime – The average amount of time needed to complete a game
Cooperative vs Competitive – Whether the game is cooperative or competitive in nature
Unique Features – Any unique features or mechanics that set the game apart from others in the same genre

Option #1. Descent: Journeys in the Dark 2nd Edition
Number of Players: 2-5
Average Playtime: 1-2 hours
Cooperative vs Competitive: Competitive/Cooperative
Unique Features: Double-sided modular board, engaging story-driven campaign, class-based hero system.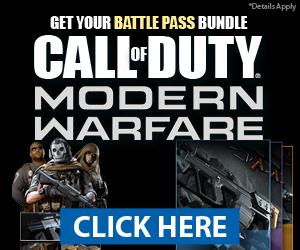 Descent: Journeys in the Dark 2nd Edition is an exciting board game which places one player in the role of the overlord, while up to four teammates must collaborate to accomplish scenario-specific tasks within a dynamic fantasy land. Offering an array of distinct hero and skill combinations, story-driven campaigns, and simplified regulations, this game is ideal for people who enjoy both tactical gameplay and captivating narratives. Although the game may be too intricate for young children and demand up to four hours of playtime, Descent is a necessity for those who adore dungeon-delving board games.
Buy It Here: Descent: Journeys in the Dark 2nd Edition
Option #2. Star Wars Imperial Assault Board Game
Number of Players: 1-5 players
Average Playtime: 1-2 hours
Cooperative vs Competitive: Both
Unique Features: Star Wars universe, cinematic storytelling, multiple game experiences, over 30 missions.
For any Star Wars aficionado who relishes strategy games, the Star Wars Imperial Assault Board Game is simply a must-have. Boasting two separate games in one, players can either embark on a thrilling narrative campaign or indulge in an intense head-to-head skirmish mode with a companion. Moreover, the game is equipped with over 34 plastic figures, a whopping 200 cards, 50 modular map tiles, and several other items, ensuring that no two games ever feel identical. As it necessitates strategic thought and an intimate knowledge of the Star Wars universe, this board game is optimum for adults and teenagers. It may not be suitable for younger players or individuals who gravitate towards brief playtimes. That being said, with its immersive storyline and incredibly diverse gameplay, it goes without question that the Star Wars Imperial Assault Board Game is well worth its price tag.
Buy It Here: Star Wars Imperial Assault Board Game
Option #3. Mice & Mystics
Number of Players: 2-4 players
Average Playtime: 90 minutes
Cooperative vs Competitive: Cooperative
Unique Features: Storybook adventure, Cheese system
Mice & Mystics represents the ideal cooperative game for both family gatherings and gaming tournaments. As astute field mice, the players must join forces to rescue a threatened empire, while encountering a wide range of foes, such as rats, cockroaches, spiders, and Brodie, the feline inhabitant of the castle. This ingenious board game guarantees an unpredictable adventure, with customizable gameplay and a usual duration of around an hour and a half. Although it might not meet the expectations of those looking for swift and effortless gameplay, it delivers a pleasurable and captivating test for those wishing to immerse themselves in a game of strategy.
Buy It Here: Mice & Mystics
Conclusion
The best board games with a dungeon crawling theme offer a thrilling, immersive experience for all ages. With games like Descent: Journeys in the Dark, players can explore fantasy realms, fight evil forces, and create their own epic story. Whether playing alone or with friends, these games keep you engaged for hours. Plan your moves and brace yourself for unexpected twists on this exciting adventure into the world of dungeon crawling!
Last update on 2023-04-29 at 14:51 Product prices and availability are accurate as of the date/time indicated and are subject to change. Any price and availability information displayed on [relevant Amazon Site(s), as applicable] at the time of purchase will apply to the purchase of this product. CERTAIN CONTENT THAT APPEARS ON THIS SITE, COMES FROM AMAZON. THIS CONTENT IS PROVIDED 'AS IS' AND IS SUBJECT TO CHANGE OR REMOVAL AT ANY TIME.