Our Top Recommendation
Sequence for Kids
The classic game of Sequence made just for kids!
Play a card from your hand, and place your chip on the corresponding character on the board - the first with four...
Exciting strategy game helps develop logical thinking skills
We've got board games for preschool kids and they're all great games for toddlers. Board games for preschoolers or toddler board games are a great way for kids to learn. Preschool board games will teach the basics and have fun while you're at it! In fact, playing board games with our toddlers can make educating your 3-year-olds a great time. We've picked the best board games for preschoolers, for 3-year-olds and anyone of the picks on our list is a good game for toddlers. Lots of these preschool board games are great board games for families with toddlers and are great tabletop games for babies and toddlers who need a fun way to learn. Order one today!
Read on to discover some of the best games for toddlers around.
#1: Don't Break the Ice
This is a modern version of the classic Don't Break the Ice game. The game is played by using a small hammer to knock little "ice cubes" out of their spaces on the board until it all comes crashing down.
Pros
The game is quick to play and entertaining to young kids.
The game can be played by ages 3 and up.
Cons
The pieces don't stay in the frame very well.
The frame doesn't hold together very well and the legs come off easily.
#2: Snail's Pace Race
Snail's Pace Race is a simple game about rolling dice and taking turns moving as well as guessing and prediction. It teaches color recognition, counting, and motor skills to toddlers and preschoolers.
Pros
Up to six people can play this simple and fun game.
The game only takes 15 minutes to complete.
Cons
Younger kids may have trouble moving the snails easily in this game.
The game may be too boring for kids and adults in some situations.
#3: Hi Ho! Cherry-O
Hi Ho! Cherry-O is a counting game that teaches kids turn-taking, simple math, and matching. Spin the spinner to find out how many cherries to add or subtract from your basket.
Pros
This game is simple but engaging for toddlers and preschoolers.
The game is colorful and keeps kids' interest.
Cons
The pieces are small and could be dangerous.
Jostling the game board can make the "cherries" roll away too easily.
#4: Sequence for Kids
Sequence for Kids is a shorter and more kid-friendly version of Sequence. This game is meant for children from ages 3 to 6 and is simpler for little ones to understand than classic Sequence.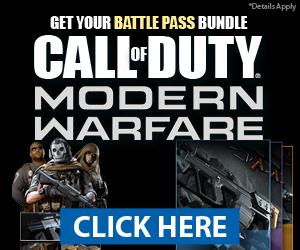 Pros
This game is fun for the whole family to enjoy together.
The game encourages strategy and logical thinking.
Cons
The game may be boring for some kids.
The game may arrive missing pieces.
#5: Hoppy Floppy's Happy Hunt
Hoppy Floppy's Happy Hunt teaches matching and motor skills. Kids are instructed to pick up certain items and place them in their baskets to help the bunny find all his carrots.
Pros
This game is colorful and engaging for kids.
The game can be played with 2 to 4 children.
Cons
Some products have arrived broken.
The game may be too long for some younger toddlers.
#6: Funny Faces Puzzles
These simple and easy to use Funny Faces Puzzles can help teach kids colors, motor skills, and sorting. The puzzles are quick to put together and kids can stack items to create silly faces to use as masks for playtime.
Pros
The pieces are soft and large enough for children to play with safely.
The pieces are very durable and don't break easily.
Cons
The game may get boring fast.
There is assembly required before children can play with this gam.
#7: The Ladybug Game
The Ladybug Game utilizes a kid-friendly game board and several pieces that are big enough for little hands to work with easily. This game is about helping ladybugs get home without running into a praying mantis that will steal all their aphids.
Pros
This game helps teach simple reading and counting.
The game encourages children to follow rules and take turns.
Cons
The game may be much too long and complicated for younger toddlers.
The pieces may get lost easily.
#8: Magnetic Wooden Fishing Game
Encourage your toddler to learn many useful skills with this Magnetic Wooden Fishing Game . This game comes with magnetic "fishing poles" children can use to pick up individual fish toys throughout the gameplay.
Pros
The fish are brightly colored and keep children's interest for a while.
The pieces are made of wood and are durable.
Cons
The magnets may fall out of the fish easily.
Some letters may look faded or hard to read.
#9: Feed the Woozle
Feed the Woozle is a game about matching and movement. Children spin a spinner to find out which foods the Woozle wants to eat, then use a plastic spoon to pick up pieces and "feed" the cardboard monster.
Pros
This game teaches children motor skills and matching as well as counting.
This is a cooperative game that teaches teamwork.
Cons
Some children find this game boring.
The game is all made of cardboard and is not very durable.
#10: Paw Patrol Look-A-Likes Matching Board Game
Paw Patrol Look-A-Likes Matching Board Game is a Memory-style game that young kids can learn to play easily. Simply turn over the cards one at a time to match the pictures for a quick and easy game.
Pros
This game can be played in several ways with different rules.
This game helps children learn to wait their turn.
Cons
The cards are a little flimsy and can be damaged easily.
The game comes with a lot of cards, so it may be difficult.
#11: First Orchard
First Orchard is a teamwork-based game that encourages toddlers to play nicely with friends, siblings, or parents. This game teaches children how to sort based on shapes and colors as well as how to take turns.
Pros
This game is good for ages 2 to 4, so it can grow with your child.
The game teaches names, colors, shapes, and more.
Cons
The fruit pieces that come with this game could get lost easily.
The game may be too simple for older toddlers.
Conclusion
Did you find the right game for your child? How can you tell if a game is too challenging or too easy for your toddler? Consider whether or not your child already knows every skill required to play a game. If so, the game may not offer much for your quickly developing toddler and may be boring. However, if your child doesn't have even one skill required for playing the game, then it may be too difficult at this time.
Judging your own toddler's skills and abilities is the best way to make sure you get the right game.
Last update on 2021-01-16 at 06:00 Product prices and availability are accurate as of the date/time indicated and are subject to change. Any price and availability information displayed on [relevant Amazon Site(s), as applicable] at the time of purchase will apply to the purchase of this product. CERTAIN CONTENT THAT APPEARS ON THIS SITE, COMES FROM AMAZON. THIS CONTENT IS PROVIDED 'AS IS' AND IS SUBJECT TO CHANGE OR REMOVAL AT ANY TIME.