German Game #1: Tier auf Tier
Let your little ones get in on the fun with a game of Tier auf Tier . This is a stacking game that encourages motor skills development, turn-taking, and recognition of simple animal words and phrases in the German language. Children must stack their animal pieces together before the stack collapses in this simple and easy to learn German board game.
Pros
This product includes high-quality wooden pieces that are well-painted and durable.
This game is fun for little ones to play over and over again, all while learning.
Cons
Very rarely, this product may arrive missing pieces, but this is not very common.
The pieces may slide around on smooth surfaces too easily.
German Game #2: Mensch ärgere Dich nicht
Mensch ärgere Dich nicht plays a lot like Parcheesi, so anyone who already knows how to play Parcheesi is sure to have no trouble learning to play this game as well. This product is also available as an app for those who are interested in playing it on the go more often, and there are many other variations of the base game available too.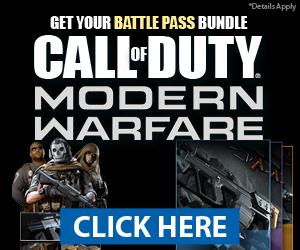 Pros
This product teaches counting, numbers, and the German words for numbers as well.
The game hasn't changed much over the years and is much like the original version.
Cons
This product can be a little tricky to learn for the first time.
The game is luck-based and can be frustrating.
German Game #3: Lancaster
Lancaster is a strategy board game that is best played by advanced players. It involves auction and bidding mechanics as well as strategizing and is played on a board. It comes in a variety of different languages, including German, and is sure to please any large group of board game fans who are interested in more detailed and deep games.
Pros
This product lasts anywhere from one to two hours in most instances.
The game can be played differently with two players for a more intimate experience.
Cons
This product may take a long time to learn.
The product may arrive missing pieces.
German Game #4: Camel Up
Camel Up is a fast-paced game designed for kids, although adults are sure to enjoy it on family game night too. This product is partly about luck and randomness, but it's also about strategizing and playing the right cards at the right time to win the race, too. The game doesn't take long to complete and is sure to be a hit among the kids in the family.
Pros
This product is ideal for ages eight and up and for 2 to 8 players.
The game is easy to learn and can be played in 20 to 30 minutes.
Cons
The game may get old fast for adults who figure out the strategy quickly.
The setup for this product can take a little while.
German Game #5: Spielesammlung
Spielesammlung includes several different board games that can be played in the German language. Among these games are some classic favorites, such as Othello, Backgammon, and more. This is a great choice for anyone looking to stock up on some traditional board games that the whole family can enjoy together.
Pros
The box includes several games and all the pieces required to play each one of them.
These German board games come with detailed directions in the German language.
Cons
The game pieces are all made of plastic instead of wood.
Some of the games may be a little too complicated for younger kids to figure out on their own.
German Game #6: Locomotive Werks
Locomotive Werks is a game about making a profit. In this game, players must work to spread the technology of locomotives further than their competitors and make the most money by the end. The game is available in several languages, including German.
Pros
This game lasts a couple of hours, so it's great for longer game nights.
This product can be enjoyed by older kids, teens, and adults alike.
Cons
This is a tricky German board game that can take some time to master.
The game has an element of randomness and luck that may not work for everyone.
German Game #7: Zicke Zacke Hühnerkacke
Zicke Zacke Hühnerkacke is a Memory-style game intended for younger children. This product is based on chickens and farms and encourages creative thinking, memory skills, and motor skills in younger kids as well. It can be played by two to four players, so adults can enjoy encouraging their little ones to play it together.
Pros
The product includes high quality wooden chickens that are cute, colorful, and sure to get kids interested.
This product is easy to learn fast.
Cons
This product may arrive with some damage in rare instances.
The game doesn't teach as much language as some others listed here.
Last update on 2021-06-18 at 01:31 Product prices and availability are accurate as of the date/time indicated and are subject to change. Any price and availability information displayed on [relevant Amazon Site(s), as applicable] at the time of purchase will apply to the purchase of this product. CERTAIN CONTENT THAT APPEARS ON THIS SITE, COMES FROM AMAZON. THIS CONTENT IS PROVIDED 'AS IS' AND IS SUBJECT TO CHANGE OR REMOVAL AT ANY TIME.
YOU MIGHT ALSO LIKE:
Japanese Board Games - Play modern and traditional japanese tabletop games and learn all about japan!
German Board Games - Intriguing traditional german games kids and their omas like to play
Spanish Games - Try these spanish board games for kids to build language skills.
Best Family Board Games - See must-have family board game options in our list! order today!