Board game bars are a growing trend in the world of tabletop gaming. These establishments offer a unique experience for gamers, providing access to a curated collection of games, game gurus to help with selection and rules, and table service for food and drinks. In a world where technology dominates our social interactions, the importance of in-person social interaction cannot be overstated. Board game bars provide a space for people to come together over drinks, connect, and enjoy a shared experience.
Where Can You Find a Board Game Bar?
Looking for the ideal pub or bar where you can play a game of chess or checkers with friends? Look no farther than our curated list of the best places to have a drink while playing a board game! We've meticulously crafted a comprehensive directory of the finest board game establishments across the nation, sorted and reviewed by state.
Simply click on each state below to see our top suggestions and uncover the finest board game bar venues in your vicinity. We have meticulously curated a list that showcases the most enjoyable spots for board game enthusiasts like yourself.
Our goal is to offer a wide range of choices, but it's important to understand that we prioritize highlighting the most notable establishments in every state. Regrettably, some states didn't make the cut due to a lack of options.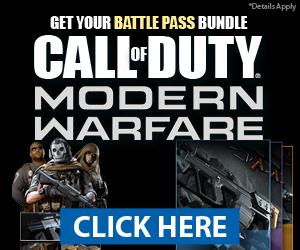 Nevertheless, get ready to let the games commence and embark on a thrilling journey through the best board game bars and taverns across the country!
US Board Game Bars List (Reviewed by State)
Alabama
Alaska
Arizona
Arkansas
California
Colorado
Connecticut
Delaware
Florida
Georgia
Hawaii
Idaho
Illinois
Indiana
Iowa
Kansas
Kentucky
Louisiana
Maine
Maryland
Massachusetts
Michigan
Minnesota
Mississippi
Missouri
Montana
Nebraska
Nevada
New Hampshire
New Jersey
New Mexico
New York
North Carolina
North Dakota
Ohio
Oklahoma
Oregon
Pennsylvania
Rhode Island
South Carolina
South Dakota
Tennessee
Texas
Utah
Vermont
Virginia
Washington
West Virginia
Wisconsin
Wyoming

What is a Board Game Bar?
A board game bar is a pub or tavern that features board games for customers to play and enjoy over drinks and food. These establishments offer a one-of-a-kind experience for gamers, granting access to a handpicked selection of games, game experts to assist with game selection and rules, and table service for food and beverages.
How Does a Board Game Pub Work?
When it comes to how these establishments work, there are a few key elements to keep in mind. Firstly, there is usually a small charge for access to the games library, which can be a great way to try out new games without committing to purchasing them. Additionally, some places offer a membership option for frequent visitors.
Secondly, many board game bars employ game gurus, who are experts in the field and can advise on game selection and rules explanation. This is especially helpful for those who are new to the hobby or looking to try out more complex games.
Finally, table service is often provided, with food and drinks orders taken by the game guru. Light meals and finger foods are typically available, making it easy to focus on the games without worrying about hunger pangs.
Reasons to Go to Board Game Bars and Cafes
There are plenty of great reasons to consider trying out on of these board gaming taverns. These bars offer a unique and exciting way to enjoy your favorite board games while socializing with friends and fellow enthusiasts.
Here are some reasons why you should visit a board game bar:

🤝 – Engage in face-to-face interaction: Meet new people and build meaningful connections with friends and fellow game enthusiasts.

🎲 – Variety of Games: Access a vast selection of board games, from classic favorites to modern and niche titles, offering something for every interest and skill level.

🎓 – Expert Guidance and Demos: Benefit from knowledgeable staff who can recommend games based on your preferences and provide guidance throughout your gaming experience.

🎭 – Unique Atmosphere and Ambiance: Immerse yourself in a themed environment specifically designed for board game enthusiasts, creating a vibrant and exciting atmosphere.

🍔 – Food and Drink Selection: Indulge in a wide range of food and drink options, including themed cocktails, craft beers, and tasty snacks, elevating your gaming experience.

🏆 – Game Events and Tournaments: Participate in organized game events, tournaments, and leagues, showcasing your skills and competing against other enthusiasts.

🧹 – No Cleanup or Setup Hassles: Avoid the hassle of setting up and cleaning up games by visiting board game bars where everything is readily available for you to enjoy.

🕰️ – Accessibility and Flexibility: Enjoy flexible gaming hours, with many board game bars operating late into the evening, providing ample time for extended gaming sessions.

🌍 – Support for Local Businesses: Contribute to the growth of local businesses and the board game community by patronizing board game bars and supporting their unique offerings.