Our Choice Recommendation
Option #1: Set of 10 Six Sided D6 Standard Dice
Do you want a set of fun and funky dice with a little charm and personality to them? If so, you might want to try this Set of 10 Six Sided D6 Standard Dice . This set of dice includes rainbow pips, with each side represented in a different color. They are sure to keep your kids' attention!
Pros
These are beautiful and well-made standard dice.
Kids can learn colors as well as counting when using these dice.
Cons
The dice may arrive damaged or missing some pieces.
There are only 10 dice in this set, as opposed to some of the bulk sets on our list.
Option #2: 100 White Dice
When you need a lot of basic white dice with black pips that can withstand a lot of use, check out this set of 100 White Dice . These dice are perfect for the vast majority of tabletop activities, and they won't break the bank either. Bring home a pack and never worry again about losing the dice for your favorite recreations.
Pros
These dice also come in a rounded black option with white pips.
The dice are affordable for a bulk item.
Cons
These dice are low-quality and many customers report them rolling a 1 more often than not.
The dice may not arrive as pictured and may have a large red 1 side.
Option #3: Super Z Outlet Standard White Dice
These Super Z Outlet Standard White Dice are durable, long-lasting, and capable of holding up to a lot of use as well. They are designed to be balanced nicely without causing too much bias in your dice rolls. The paint on the pips is accurate and not off-center.
Pros
These dice are polished and smooth, making them easy to roll.
The dice are an affordable way to stock up on basic bulk dice.
Cons
Rarely, some dice may arrive missing the black paint.
Some dice may arrive chipped due to shipping issues.
Option #4: Discount Learning Supplies 100-Piece Assorted Colored Dice
Are you searching for the perfect set of various dice colors for you and your whole family to enjoy together? Would you like a set that includes many different options so everyone can have their own individual color and style of dice? If so, the Discount Learning Supplies 100-Piece Assorted Colored Dice pack may be right for you. This set includes dice in many different colors, such as red, blue, black, yellow, white, green, and pink. Some colors have two styles; for example, the white dice come with either black pips or rainbow pips, and the red dice come with white or black pips.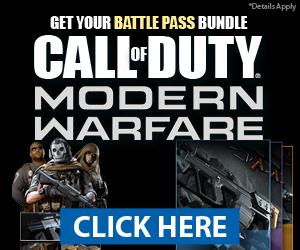 Pros
These dice are nice quality and tend to hold up well to a lot of use, even by younger kids who may play rough.
These are some of the best-selling dice on the market.
Cons
Rarely, the package may arrive missing a couple of dice, although the company should send replacements if this happens.
The dice bag may not hold up as long as the dice themselves.
Option #5: 100-Pack Translucent and Solid 6-Sided Recreation Dice
This 100-Pack Translucent and Solid 6-Sided Game Dice set includes beautiful dice that are separated into some of the most popular muted classic colors. These colors include gray, purple, blue, green, orange, red, pink, and yellow. The dice also feature two different options: solid or translucent. Each color comes in both, all in the same complete package. If you're looking for some of the most fun and colorful dice on the market—and especially if you want dice that will appeal to the little ones in your family—look no further than this exciting set of brightly multicolored dice in cheerful shades.
Pros
The colors on these dice are clear and the dice themselves are durable.
Each set of dice includes five individual pieces, so you should have plenty for the majority of gameboard games.
Cons
Some of the dice may arrive warped.
Some dice may be misprinted on arrival.
Get Classic White Activity Dice For Playing Board Activities Today
Were you able to find some dice you like for all your tabletop recreation needs? As you can see, there are many to pick from. You may feel a little confused when trying to choose the right dice, but just remember to pay attention to reviews and choose those that aren't too badly imbalanced. You should also pick dice that are colors you and your family will enjoy using.
Of course, there's always more you can learn about the process of buying the right dice. Understanding your dice is a great way to make sure everyone has as much fun as possible on game night. Here are a few things to keep in mind when buying dice for your gameboard recreations:
Choose dice that have good reviews and don't seem to be biased in one direction or another.
Choose dice that are made of durable materials that won't break when they hit each other or the wall.
Choose dice that are brightly colored and visible enough to spot if they go under furniture—unless, of course, you prefer to stick to the traditional black-and-white style!
Choose dice that come in a large enough set that losing a few won't interrupt your activity.
Keep all this in mind when you want to bring home the perfect dice for your needs.


5 Tips for Choosing the Perfect Dice for Tabletop Games
Choose dice that are made of durable materials, such as plastic or metal, to ensure they last longer.
Look for dice with rounded edges and corners to prevent them from rolling off the table.
Consider purchasing a variety of dice sizes and colors to add more excitement to your activity.
Make sure the dice you choose have clear numbers and symbols that are easy to read.
Check reviews online before buying any dice to make sure they meet your expectations.
ALSO: Try using glow-in-the-dark dice for an extra special gaming experience!
Last update on 2023-03-20 at 13:19 Product prices and availability are accurate as of the date/time indicated and are subject to change. Any price and availability information displayed on [relevant Amazon Site(s), as applicable] at the time of purchase will apply to the purchase of this product. CERTAIN CONTENT THAT APPEARS ON THIS SITE, COMES FROM AMAZON. THIS CONTENT IS PROVIDED 'AS IS' AND IS SUBJECT TO CHANGE OR REMOVAL AT ANY TIME.