Board game cafes are a growing trend in the world of tabletop gaming. These cafes are defined as establishments that offer a wide selection of board games for customers to play while enjoying food and drinks. They are particularly important in the gameboard community as they provide a welcome space for people to come together and connect over their favorite games and tabletop experiences. Whether you're a seasoned gamer or a curious newcomer, board game restaurant cafes are a great place to meet new people, try out new games, and just have a board gaming good time.
Where Can You Find a Board Game Cafe?
Looking for a board game cafe to visit? Look no further than our board game restaurant and cafe list. This comprehensive list includes cafes from all over, making it super easy to find one no matter where you are. This list is updated regularly, as new cafes are constantly popping up. So, what are you waiting for?
US Board Game Restaurants & Cafes List (Reviewed by State)
Welcome to our all-encompassing guide to Board Game Restaurants & Cafes in the United States! If you're an aficionado of board games and seeking an exceptional gastronomic experience that fuses delectable cuisine with thrilling tabletop escapades, then you've landed in the right spot.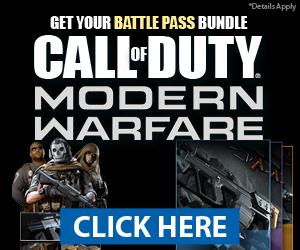 Our meticulously handpicked review lists take you on a state-by-state expedition, showcasing the top board game restaurants and cafes throughout the nation. Whether you're a cunning strategy board game expert, a laid-back player just starting out, or are simply in search of a jovial evening out with friends or family, we've got you covered.
Simply click on each state below to see our top suggestions, and uncover the finest board game establishments in your vicinity. It's important to note that while we endeavor to incorporate as many options as possible, certain states may have limited choices and have been omitted from the list. Let the games commence!
Choose a location below:
Alabama
Arizona
Arkansas
California
Colorado
Connecticut
Florida
Georgia
Hawaii
Idaho
Illinois
Iowa
Kansas
Kentucky
Louisiana
Maryland
Massachusetts
Michigan
Minnesota
Mississippi
Missouri
Montana
Nebraska
Nevada
New Hampshire
New Jersey
New Mexico
New York
North Carolina
Ohio
Oklahoma
Oregon
Pennsylvania
South Carolina
Tennessee
Texas
Utah
Vermont
Virginia
Washington
Wisconsin

What is a Board Game Cafe?
Board game restaurants or cafes are a unique type of establishment that combines the joy of playing board games with the comfort of a café or resto. Essentially, it is a place where people can come together to play board games while enjoying food and drinks. These cafes usually include a vast collection of board games, a menu of food and drinks, and sometimes even a cover charge. Overall, these establishments provide a unique and enjoyable experience for gameboard fans of all ages and backgrounds. So why not gather some friends, grab a drink or snack, and settle in for a few hours of fun and games?
Who are Board Game Cafes For?
These cafes are for everyone, but they are especially great for those who are new to the hobby. Unlike board game stores, cafes offer a more social and open atmosphere where people can come together to play games and meet new people. They are sometimes also employed with board game experts, so they are a great place to learn your favorite games in a fun and relaxed environment.
Here are some points to consider when choosing your gameboard cafe:

🍔 Food and drinks:

These cafes typically offer a selection of food and drinks to enjoy while playing games. Some have a full menu with meals and snacks, while others may only offer light bites and drinks. It's important to note that some cafes may have restrictions on outside food and drinks, so be sure to check before bringing your own.

🎲 Board games:

The main attraction is, of course, the board games! These cafes typically have a large selection of games to choose from, ranging from classic favorites like Monopoly and Scrabble to newer games like Settlers of Catan and Ticket to Ride. Some cafes may even have game experts on hand to help you learn how to play.

💰 Cover charge:

Many game cafes have a cover charge that you'll need to pay in order to play games. This fee typically covers the cost of maintaining and updating the game library, as well as any other amenities they may offer. This can also come in the form of just having the courtesy of ordering food and drinks as you play. The cover charge can vary depending on the establishment, so be sure to check ahead of time.

🎉 Events and tournaments:

Some cafes host special events and tournaments for their customers. These can be a great way to meet new people and try out new games. Some even offer prizes for winners. Be sure to inquire about upcoming events and occasions.

🕰️ Time limits:

Some of these cafes may have time limits on how long you can play games. This is to ensure that everyone has a chance to play and enjoy, and that no one is left waiting for too long. Be sure to check with the cafe ahead of time to see if they have any time restrictions in place.