As a general rule, board games can be super fun to play. But what about the rules of your board game? The perfect board game rule book is only a few clicks away! Learn how to design the rules of your board with these board game rule sites below!
Are there any handy websites to search for rules for specific board games?
We're sharing 5 websites that should be on your reference list for any board game you are playing. Once you know the rules properly, playing the game and acing it will be easier for you. Also, you can then tweak and change the rules a bit to make the game more fun or to change it up a bit from the routine way it is played. Ready to play? Take a look below and start right away!
5 Websites With Board Game Rules and Strategies
Option #1: Board Game Geek
CHECK THEM HERE: https://boardgamegeek.com/wiki/page/Game_Rules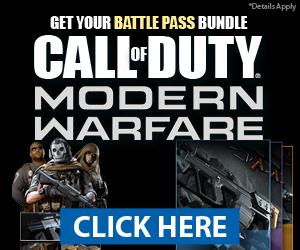 The website boardgamegeek.com calls themselves an online gaming resource and community.
It claims that it is one of the most up-to-date and the largest place to get information on your favourite games.
The site keeps updating the rules in real time with the help of its large user base. This choice adds links to the new game rules as and when they come up.
It also updates players about any existing rules in games that have recently been updated.
The good thing about this site is that it not only shares the rules in the English language, but also shares it in other languages such as French, German, Finnish, Spanish, Swedish, Portuguese, Italian and Dutch.
The site updates various types of games such as board games, dice games, card games, puzzles and many others.
Some of the most popular and common games that you can find on this website are Aarkham Horror: The card game, NBA All Star: Officially Licensed Board Game, Qwirkle, Dominion, Witch of Salem, Witchcraft, Battlefield of Olympus, World of Warcraft: The Adventure Game and many more.
Option #2: How Do You Play It
CHECK THEM HERE: https://howdoyouplayit.com/
The website How Do You Play It has been around since the year 2011.
It helps players get access to the many rules and instructions for various games, has game reviews as well as strategies and tips on how to play the game better.
In addition, they also provide help with how to set up the game, especially for those who will be playing it for the first time.
The site How Do You Play It has a huge category of games to choose from, such as board games, dice games, electronic games, card games, kids game, mechanical games, party games, stacking games, strategy games, verbal games, Nintendo games, visual games and many more.
Some of the most popular games on which the site puts up rules are games such as Monopoly Millionaire, Name 5, The Mystery Date board game, Clue Junior, Aggravation, Scrabble, Trivial Pursuit and many more.
Option #3: Masters of Games
CHECK THEM HERE: https://www.mastersofgames.com/rules/rules.htm
According to the website, their main objective is to make old and traditional games accessible to the modern player.
They make sure that they add only quality games to their catalogue, and now claim to be more diverse and unique as compared to any other game shop.
The site also claims to feature a number of games that you cannot get anywhere else, but only on this site.
At the moment, the website gives access to a host of games such as board games, outdoor games, table-top games, giant games, fair games and even game tables.
It features rules and other information for games such as chess, backgammon, go sets, go boards, 21st century hit games, Hnetfatafl – The Viking Game, The Royal Games of Ur, Nine Mens Morris, Game of the Year winners, ancient and historic board games and many more.
Option #4: Board Game Capital
CHECK THEM HERE: http://www.boardgamecapital.com/board-game-rules.htm
The website Board Game Capital has been around for more than a decade now.
It is designed in such a way that you can get all the information and rules for your games in the fastest possible way.
The site constantly keeps updating and increasing its list of games, so that even as new games come out in the market, you can find its rules and information here on the site.
The site has a collection of games on which it gives information, such as board games, party games, children's games, card games, dice games and more.
Some of the most popular board games that you can know here about are Acquire, 20 Questions, American Trivia, Anti-Monopoly, Backgammon, Batavia, Billionaire, Clue, Cluedo, Domination, Hotels, Life and more.
Option #5: YouTube
CHECK THEM HERE: https://www.youtube.com/
If you are looking for some board games and also subscribe to a new channel on YouTube, then you can definitely look up the channel Watch It Played.
The channel has 155k subscribers and the number is steadily growing.
The channel has been up since 2011 and is meant to teach you rules to board games so that you can play them easily.
Some of the games you can check out here are Cartographer, Empires of the North, the BGG Store, Unmatched, Watergate, Corinth, Tiny Towns, The Mind, Ticket To Ride and many more.
Is it a fun idea to tweak board game rules?
Sometimes, it can be a lot of fun to tweak the actual rules and make some for your own play time, so that you can play the game in a different way for a change.
Monopoly and Warcraft have very distinct and known rules.
In Monopoly, you can make your own rules, ex. you land on a Free Parking space and the player gets money instead of giving any.
In Warcraft, for less bloodshed and more strategy, you can play up to 20 victory points instead of the regular 30.
How important are Board Game Rules and Strategies?
Understanding the rules when you start playing a board game is extremely crucial.
Not only will it ensure fair play, but when you know the rules, it also makes it fun and challenging for everyone involved.
One of the more important reasons to know the rules before you start playing the game, is to avoid any dispute during the game.
It is best to have the rules handy as it can help to settle any issues or fights between players during the game.
Every board game has specific rules. Adding your own rules can let you play the same game in a new way the next time, making it fun and challenging instead of turning into a repetitive and boring game.