Bestseller No. 1
Bestseller No. 2
Sale
Bestseller No. 3
Conversation Cards For for Kids
Conversation Cards For Teens
Conversation Cards For Adults
Are you looking for some fun conversation card games?
Are you new to the world of card games or conversation games and want some really good recommendations?
Do you want some party games that can keep your guests entertained and also add to the fun?
If you haven't tried out the magic of conversation card games yet, it's time you found out why they are so popular! In fact, in this article, we will not only tell you about card games that are great as conversation starters, but we will also give you a break-up of these games as per age group.
So whether you are looking for something for younger kids, for teens, or looking for conversation card games that will work well in a gathering of adults, you can find them all here. Do read our detailed reviews along with price range, pros and cons and features, so that it becomes easier for you to take your pick.
Conversation Cards For Kids
Conversation Cards #1: Vertellis Family Edition
This edition is specifically meant for parents and kids . This choice creates fun and important conversation between family members and helps kids open up to parents. The questions are a mix of fun and serious issues that you face as a family. Suitable for ages 8 and above.
Pros
Engaged conversation.
Thoughtful responses.
Communication without interrogation.
Cons
Could have included more cards.
Conversation Cards #2: You Know Social Skills Games and Therapy Games by Therapy U
This one is perfect for families as well as for teachers and students . The questions improve social skills, build rapport and enable kids to open up to parents and teachers. This option starts meaningful conversation and teaches kids about their strengths and weaknesses. Suitable for ages 7 and above. Ideal for 2-6 players.
Pros
Stimulates conversation.
Funny and creative.
Helps kids open up.
Cons
Pricing could have been better.
Conversation Cards #3: Kids Against Maturity: A Card Game for Kids
This has silly and funny humour for kids and proper entertainment for adults too . This offer is a fill-in-the-blanks kind of game with many funny moments throughout. You have to write the funniest possible answer to the questions asked. This choice has more than 500 question and answer cards. Suitable for ages 8 and above. Ideal for up to 6 players.
Pros
This option can be played by the entire family.
Lots of nonsensical laugh.
Perfect game to switch off and unwind.
Cons
Bathroom humour not to the liking of all parents for kids.
Conversation Cards #4: TABLETOPICS Family: Questions to Start Great Conversations
This game has 135 questions that will engage young children in conversation . These can be used for family dinner time or before bedtime. This offer has a fun mix of questions from humorous to thought-provoking and realistic to keep the entire family interested. They help you communicate more openly with your kids. Suitable for ages 6 and above.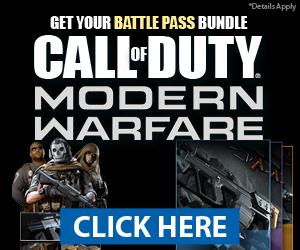 Pros
Ideas for conversation.
Great for family bonding.
Encourages kids to speak.
Cons
Conversation Cards #5: 52 Essential Conversations: The Life Skills Card Game by Mind Brain Parenting
Harvard University mentioned this game as helping in the development and emotional needs of children, tweens and teens. The game has more than 100 questions that strengthen emotional learning, mindfulness, critical thinking, empathy, character education, confidence and more. Suitable for ages 5 and above. Can be played alone or with up to 10 players.
Pros
Creative ways to communicate.
Thought-provoking and generate empathy.
Good blend of topics and questions.
Cons
Conversation Card Games for Teens
Conversation Cards #1: Loaded Questions – The Family/Friends Version of the Classic Game of 'Who Said What' by All Things Equal Inc.
This updated version of the classic game features 880 classic and new loaded questions . The new and added game features will keep the fun alive for hours. Suitable for those aged 10 and above. Can be played between 4 and 6 players. This choice is perfect for playing with families, friends and by young adults.
Pros
Inclusive and comfortable for everyone.
Bonding and fun.
Great alternative to screen games.
Cons
This option may seem too simple to some.
Conversation Cards #2: Reveal or Conceal by Lily and the Bee Novelties
This game comes with 500 thought-provoking and unique questions. Suitable for ages 14 and up. Players get one card per round and can choose to answer the question to get points, or pass it and lose points in that round. Players also get a chance to ask the same question to another player instead, who can answer and get points or pass. It's a fun game of getting to know each other.
Pros
Fun way to know unique details about people.
Engaging questions.
Conversation Cardss to answer or pass.
Cons
Conversation Cards #3: The Awkward Storyteller The Party Game for Creative People
Suitable for ages 16 and up, can be played between 4 and 11 players . Add hilarious stories to answers for more fun. The first player reads the caption on story card. This is the first line of the story. Other players ask questions that let the first player build the story. Perfect for teens, young adults and families.
Pros
Wide age group.
Grown-up fun.
Encourages creativity.
Cons
Story mode doesn't work for everyone.
Conversation Cards #4: How Do You See The World? by Authentic Agility
Suitable for ages 16 and above . This offer has a mix of 500 questions on a wide range of topics. It's a fun way to connect, challenge and understand the players.
Pros
Builds relationships.
Quality materials.
Thought-provoking.
Cons
Not the right mix of questions for everyone.
Conversation Cards #5: The Death Deck – A Lively Game of Surprising Conversations
Suitable for ages 13 and above . This choice can be played by 2-10 players. You can play in a group or as teams. The questions bring out thoughts on life and death in a fun way, without being offensive or scary.
Pros
Unique topic.
Helps to open up.
Encourages critical conversation.
Cons
Conversation Card Games for Adults
Conversation Cards #1: HYPERtheticals: 50 Questions for Insane Conversations by Chuck Klosterman
This adult card game has 50 questions that will put you in weird situations . The answers also need to be really quirky and weird. You are placed in hypothetical situations in a hyper world, where the questions may often make no sense.
Pros
Spontaneous.
This option improves creativity.
Challenging.
Cons
Conversation Cards #2: Chat Pack: Fun Questions to Spark Conversations 1st Edition by Question Guys
The game comes with 156 fun and interesting questions that will help you start a conversation and communicate when you don't have anything else to do. This offer is ideal for dinner parties, road trips, home parties and family dinner time. Suitable for ages 6 and above.
Pros
Unique questions.
Thought-provoking.
Good mix of fun and thoughtful questions.
Cons
Conversation Cards #3: Let's Mingle Conversation Starters for Couples and Friends by Succeed Daily
Meant for couples, this acts as a great icebreaker. You can improve your current relationship or start a conversation with someone you like. Suitable for ages 14 and above . Can be played by 2 or more players. This choice helps you connect with your partner at a deeper level.
Pros
This option reduces awkwardness.
This offer gives conversation ideas.
Keeps you occupied for hours.
Cons
Conversation Cards #4: Drunk Stoned or Stupid [A Party Game]
Suitable for ages 17 and up . Can be played by 4 or more players. You guess who in the group is more likely to (do something mentioned on the cards). The player who gets selected the most loses.
Pros
This choice is perfect for friends.
This option is perfect for parties.
Hilarious.
Cons
Conversation Cards #5: BIG TALK Question Card Game
It comes with 88 questions that help start a conversation. Suitable for ages 12 and above . The questions aim to make more meaningful connections for life. You can play individually or in a group.
Pros
Meaningful conversation.
No small talk.
Portable.
Cons
What are question card games or conversation cards?
A conversation card game sparks conversation between players using a deck of cards that will lead to conversation through various scenarios and questions.
How do question card games work?
These games come as cards with various questions and activities that players take part in. It could involve sharing a secret and finding out who it belongs to, it could be a guessing game or something that requires instant thoughts and answers.
These are a lot of fun as an ice-breaker with strangers and also keep the party fun, silly and entertaining for all. These games are available for all age groups, from young children to pre-teens, teens and adults.
5 benefits of playing conversation question card games
Playing conversation card games can help with:
Social skills
De-stressing, relaxing and unwinding
Focus, concentration and memory
Alertness
Logical thinking
Now that you have the choice of so many conversation card games, make sure to check out the games and get one for the entire family!
Last update on 2021-12-01 at 09:40 Product prices and availability are accurate as of the date/time indicated and are subject to change. Any price and availability information displayed on [relevant Amazon Site(s), as applicable] at the time of purchase will apply to the purchase of this product. CERTAIN CONTENT THAT APPEARS ON THIS SITE, COMES FROM AMAZON. THIS CONTENT IS PROVIDED 'AS IS' AND IS SUBJECT TO CHANGE OR REMOVAL AT ANY TIME.