Are you looking for some fun conversation games to play with the family?
Do you want to make dinner time a fun family bonding time too?
Are you planning to host a party and want some fun conversation games for all age groups?
With our choices of dinner conversation games that we are sharing here today, you really don't need to look for any other list. In fact, not only are we sharing rules for some easy conversation games that don't need any setup, we are also sharing detailed reviews about conversation games you can buy online.
From conversation games for the entire family to those that are best played in an adult gathering, we've got it all covered. Check out the price range, features and pros and cons of each as we share them here, and take your pick!
Dinner Party Game for Kids Option #1: Feeloty Nice to Meet – Family Card Game for Relationship Building
These option cards have topics such as 'Give/Receive' 'Cat/Dog' and so on. Players talk about the option they most relate to. Suitable for 4+. This option helps players open up. It's fun, retrospective and kid-friendly too.
Option #2: OUR MOMENTS Families: 100 Thought Provoking Conversation Starters Questions
100 thought-provoking and interesting questions for all . Easy chat format makes it informal and inclusive and helps you know more about your family members. Suitable for 12+. This choice has fun conversation-starter questions and is suitable for all. On the bad side though, the cards have small, tiny fonts.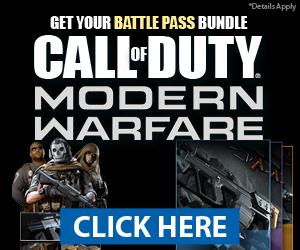 Option #3: TABLETOPICS Family: Questions to Start Great Conversations
135 questions designed to cater to all age-groups , especially kids. The silly to thought-provoking questions help you know your family better. This offer has unique, conversation-starter questions. It's kid-friendly as well, albeit a bit bulky.
Dinner Party Game for Adults Option #1: After Dinner Amusements – Which Would You Choose?: 50 Amusing Dilemmas Cards by Chronicle Books
51 cards that will place you in a dilemma and make you choose one scenario. It's interesting to see what each player goes for. This option is compact, thought-provoking and funny.
Option #2: GOOD CONVERSATIONS Question Cards and Topics by Lesnikstudio
130 cards with questions and topics . Choose from light or deep topics to play with families, couples or friends. Enjoy interesting topics appropriate for pretty much any age-group.
Option #3: Pick Your Poison Card Game: The "What Would You Rather Do?" Party Game for All Ages – Family Edition
300 cards make this a game of endless combinations and possibilities . Each card has two options and players have to pick out their choice of option anonymously. Players have to guess which friends agree with you and are similar or different from you. Suitable 13+. This choice is creative, funny and entertaining. On the contrary, the instructions could have been done better.
Dinner Party Game for Parties Option #1: Fun and Romantic Game for Couples: Date Night Box Set with Conversation Starters, Flirty Games and Cool Dares by Artagia
This 3-level combination game lets you talk, flirt and dare. This choice lets you test the knowledge you have about each other, flirt with strangers or friends and call for dares. This option is fun for couples and a good way to chat-up strangers. The flirt and dare combo is a great experience overall. On the bad side though, it may be offensive for some.
Option #2: Player Ten The Voting Game: The Adult Party Game About Your Friends
The fun of this game is that each time you play with a different person, the gameplay is different. Suitable 17+. Helps share personal stories . This choice helps players open-up by sharing secrets together. The whole experience is fun and intimate. On the contrary, the topics may not be appropriate for the entire family.
Option #3: TableTopics Not Your Mom's Dinner Party: Questions to Start Great Conversations
135 questions that are strictly for adults! This is a racy and raunchy game that will keep your hosts entertained. This offer is a fun, adult conversation-starter. It's weird but fun. On the other side though, the topic coverage can be uncomfortable for some.
3 Tips For Playing A Dinner Party Game During Dinners Or Parties

Involve each member of the family into meal-time conversation.
If you're hosting a party, use an age-appropriate game. For an adults-only party, use certain games, while a family dinner party will work with games that children can participate in as well.
These options give a few options to choose from, instead of just telling others what they have to play.
Try playing something from the huge list we shared above and start that dinner party game today!
5 Conversation Games to Spice Up Your Next Dinner Party
Play a game of "Two Truths and a Lie". Each person takes turns saying three statements about themselves, two of which are true and one that is false. The other guests must guess which statement is the lie.
Create a list of questions for each guest to answer. This can be anything from their favorite type of food to their most embarrassing moment. It's a great way to get everyone talking and laughing.
Play "Would You Rather?". Ask each guest a series of questions that require them to choose between two options. For example, would you rather travel the world or stay in one place?
Have everyone write down three random words on pieces of paper. Then, have each person take turns drawing out words and creating stories with them.
Play "Name That Tune". Have someone play snippets of songs and have the other guests guess what song it is
More Information For Readers
A dinner party is a wonderful opportunity to gather friends and family for a fun evening of conversation. Why not include some conversation games to make the evening even more fun? Playing conversational games is a terrific way to get people chatting, break the ice, and make memories that will last a lifetime. The game "two truths and a lie" is a favorite. Take turns revealing two truths and one untruth about yourself. Which statement is false must be determined by the other players. With the help of this game, players can have fun attempting to determine who is telling the truth while also sharing intriguing information about themselves. Would you rather is a famous game. Players take turns asking each other would-you-rather questions, such as "would you rather go bungee jumping or skydiving?" Everyone is forced to think creatively while playing this game, which also inspires lively discussions among the visitors. There has never been a "I," to sum it up. Players alternately speak about something they have.
Usage Application Ideas: What Are They Good For?
There are three primary applications for these games: They can first aid in facilitating conversation and ice-breaking. If you're throwing a dinner party with strangers as your guests, this is extremely helpful. Second, they can be utilized to promote deeper conversations among visitors. These games sometimes entail asking questions that call for meaningful responses, which can spark lively conversations about subjects that otherwise might not have been brought up. Last but not least, these games are fantastic for encouraging players to step outside of their comfort zones and try something new. They give everyone the chance to share stories and experiences in a lighthearted and informal setting, which can contribute to the creation of enduring memories for everyone engaged. There is bound to be a discussion game that precisely suits your needs given the wide variety of options offered.
The Negatives: What To Watch Out For
There are a few disadvantages to take into account despite the many advantages of these games. First off, it can be challenging to correctly organize and execute these games. The preparation of engaging conversation starters that will get all of the visitors involved requires time and work. Furthermore, if the game is excessively lengthy or difficult, it may be difficult to maintain everyone's interest during the entire game. It's critical to pick a game that fits your group's size and interests in order to overcome these drawbacks. Choose more straightforward games like charades or two truths and a lie for larger groups; more complex activities like storytelling or trivia may be more effective for smaller groups. Additionally, be certain you have enough supplies available so that no one has to wait too long between turns. Last but not least, start a timer to let participants know when their turn is up and prevent them from feeling compelled to speak for longer than they would like to.
How Can You Evaluate Them Against Similar Alternatives?
Engagement, originality, and fun are the main quantitative metrics for these games. How actively invested the participants are in the game and how well they communicate with one another are two indicators of engagement. The game's originality and interest level, as well as its capacity to inspire fresh concepts, are used to assess creativity. Last but not least, whether a game is pleasant depends on how much everyone enjoys it and whether they are entertained the entire time. A discussion game at a dinner party must fall into each of these areas in order to be successful.
Basic User Experience: What You Should Know
These interactive games are a fantastic way to get people talking and break the ice. Depending on the size of your group and the amount of time you have, they can be as basic or as sophisticated as you wish. These fun activities include trivia, "two truths and a lie," and charades. The only equipment needed for the timeless game of charades is a keen imagination. Another well-known game involves each player taking a turn telling two truthful claims about themselves before making one fake assertion. Which statement is false must be determined by the other players. Dinner party trivia games can be entertaining and can range from general knowledge questions to more niche subjects like sports, music, or movies. Whatever kind of game you decide to play, it will definitely make your next dinner party entertaining and full of laughs!
The basic guidelines for using these types of games are as follows: Choose a game that everyone can participate in first. Word games, trivia, and charades are popular choices. Next, confirm that you have all the required materials, including cards, paper, and pencils. Third, before the game begins, go over the rules with everyone. Fourth, if necessary, assign teams or partners. Fifth, launch the game and invite everyone to participate! Finally, remember to maintain score and choose a winner at the conclusion of the game. You can simply employ conversation games to liven up any dinner party if you keep these easy guidelines in mind!
Last update on 2023-01-27 at 17:21 Product prices and availability are accurate as of the date/time indicated and are subject to change. Any price and availability information displayed on [relevant Amazon Site(s), as applicable] at the time of purchase will apply to the purchase of this product. CERTAIN CONTENT THAT APPEARS ON THIS SITE, COMES FROM AMAZON. THIS CONTENT IS PROVIDED 'AS IS' AND IS SUBJECT TO CHANGE OR REMOVAL AT ANY TIME.