Dinner Conversation Games for Kids
Dinner Conversation Games for Adults
Dinner Table Games for Dinner Parties
Are you looking for some fun conversation games to play with the family?
Do you want to make dinner time a fun family bonding time too?
Are you planning to host a party and want some fun conversation games for all age groups?
With our choices of dinner conversation games that we are sharing here today, you really don't need to look for any other list. In fact, not only are we sharing rules for some easy conversation games that don't need any setup, we are also sharing detailed reviews about conversation games you can buy online.
From conversation games for the entire family to those that are best played in an adult gathering, we've got it all covered. Check out the price range, features and pros and cons of each as we share them here, and take your pick!
Dinner Table Conversation Starter Games for Kids
Dinner Conversation Starters #1: Feeloty Nice to Meet – Family Card Game for Relationship Building
These option cards have topics such as 'Give/Receive' 'Cat/Dog' and so on. Players talk about the option they most relate to. Suitable for 4+.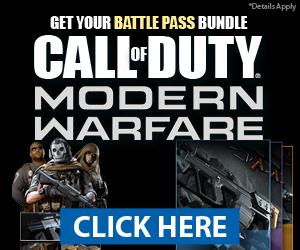 Pros
Helps open up.
Fun and retrospective.
Kid-friendly.
Cons
Dinner Conversation Starters #2: OUR MOMENTS Families: 100 Thought Provoking Conversation Starters Questions
100 thought-provoking and interesting questions for all . Easy chat format makes it informal and inclusive and helps you know more about your family members. Suitable for 12+.
Pros
Fun questions.
Conversation-starter.
Suitable for all.
Cons
Dinner Conversation Starters #3: TABLETOPICS Family: Questions to Start Great Conversations
135 questions designed to cater to all age-groups , especially kids. The silly to thought-provoking questions help you know your family better.
Pros
Conversation-starter.
Unique questions.
Kid-friendly.
Cons
Dinner Table Conversation Starter Games for Adults
Dinner Conversation Starters #1: After Dinner Amusements – Which Would You Choose?: 50 Amusing Dilemmas Cards by Chronicle Books
51 cards that will place you in a dilemma and make you choose one scenario. It's interesting to see what each player goes for.
Pros
Compact.
Thought-provoking.
Funny.
Cons
Dinner Conversation Starters #2: GOOD CONVERSATIONS Question Cards and Topics by Lesnikstudio
130 cards with questions and topics . Choose from light or deep topics to play with families, couples or friends.
Pros
Interesting topics.
All age-group.
Portable.
Cons
Dinner Conversation Starters #3: Pick Your Poison Card Game: The "What Would You Rather Do?" Party Game for All Ages – Family Edition
300 cards make this a game of endless combinations and possibilities . Each card has two options and players have to pick out their choice of option anonymously. Players have to guess which friends agree with you and are similar or different from you. Suitable 13+.
Pros
Creative.
Funny.
Entertaining.
Cons
3 Dinner Table Conversation Starter Games for Dinner Parties
Dinner Conversation Starters #1: Fun and Romantic Game for Couples: Date Night Box Set with Conversation Starters, Flirty Games and Cool Dares by Artagia
This 3-level combination game lets you talk, flirt and dare. This choice lets you test the knowledge you have about each other, flirt with strangers or friends and call for dares.
Pros
Fun for couples.
Good way to chat-up strangers.
Flirt and dare combo.
Cons
Dinner Conversation Starters #2: Player Ten The Voting Game: The Adult Party Game About Your Friends
The fun of this game is that each time you play with a different person, the gameplay is different. Suitable 17+. Helps share personal stories .
Pros
Helps open-up.
Sharing secret.
Fun and intimate.
Cons
Dinner Conversation Starters #3: TableTopics Not Your Mom's Dinner Party: Questions to Start Great Conversations
135 questions that are strictly for adults! This is a racy and raunchy game that will keep your hosts entertained.
Pros
Adult fun.
Conversation-starter.
Weird but fun.
Cons
3 tips for incorporating dinner conversation starters into family dinners or parties
Involve each member of the family into meal-time conversation.
If you're hosting a party, use an age-appropriate game. For an adults-only party, use certain games, while a family dinner party will work with games that children can participate in as well.
These options give a few options to choose from, instead of just telling others what they have to play.
Try playing something from the huge list we shared above and start that conversation today!
Last update on 2021-12-01 at 09:09 Product prices and availability are accurate as of the date/time indicated and are subject to change. Any price and availability information displayed on [relevant Amazon Site(s), as applicable] at the time of purchase will apply to the purchase of this product. CERTAIN CONTENT THAT APPEARS ON THIS SITE, COMES FROM AMAZON. THIS CONTENT IS PROVIDED 'AS IS' AND IS SUBJECT TO CHANGE OR REMOVAL AT ANY TIME.