Looking for a way to gather the family around the table for a night of fun and games? Look no further than family board games! These games not only provide hours of entertainment but also offer opportunities for strategic thinking and creative problem-solving. From the exciting gameplay of SEQUENCE to the mind-bending maze of Labyrinth, there's something for everyone. And with our top product picks, you can rest assured that your family game night will be a hit. Keep reading to find the best family board games today.
🏆 Our Choice Recommendation:
Sale
***OUR TOP PICK: Our top choice for fun board games for the whole family to enjoy is the The SEQUENCE Game . The gameplay is easy enough for children but provides a challenge for adults, developing STEM skills like strategy. The game includes a foldable game board, playing cards, and chips. It's suitable for 2-12 players, ages 7 and up. The game promotes social interaction and educational value, and it can be played in shorter or longer play sessions. A great single 1st-runner up option is the Ravensburger Labyrinth , but Original SEQUENCE stands out for being easy to learn and challenging to master. For more detailed reviews of the other games, read ahead!
🏅 Best By Category:
MOST ADVANCED FEATURES: No products found.
With endless replayability, multiple game variations, and a unique tile-based gameplay, Latice offers the most advanced features.
GREAT VALUE: The SEQUENCE Game
With high quality game components and easy-to-learn rules, the Original SEQUENCE Game offers great value for both children and adults.
BETTER FOR BEGINNERS: Ravensburger Labyrinth
With clear and easy-to-understand instructions, Ravensburger Labyrinth is the better option for beginners looking for a fun and engaging gameplay experience.
How We Are Rating These Products:
1) 🎲 GAMEPLAY: Evaluation of the overall gameplay mechanics, including complexity, balance, and enjoyment factor.
2) 🕹️ REPLAY VALUE: Assessment of the game's ability to remain engaging after multiple plays, including the presence of alternative play modes and expansion options.
3) 🧠 STRATEGY: Measurement of the level of strategic thinking required to win the game, including elements such as resource management and long-term planning.
4) 🕰️ PLAYTIME: Assessment of the length of time required to complete a game, including the potential for shorter or longer play sessions.
5) 👨‍👩‍👧‍👦 FAMILY FRIENDLINESS: Evaluation of the game's accessibility and suitability for players of different ages and skill levels, including potential for educational value and social interaction.
When it comes to family board games, there are a few key considerations to make. First and foremost, consider the game's overall performance. Is it easy enough for younger players to understand, yet challenging enough to keep adults engaged? Does it develop important skills, such as strategy and critical thinking? Additionally, think about the actual usage and application of the game. Will it be played during game nights or family gatherings? Is it portable enough to take on trips or camping trips? Finally, pay attention to any unique features or bonuses the game may offer. Does it include special playing pieces, or perhaps even a bonus expansion pack? Whatever your preference, there are plenty of fun and engaging family board games to choose from.
Additional Criteria:

Number of Players – The number of players each game is designed for
Playtime – The average time it takes to complete a game
Age Range – The recommended age range for each game
Skill Development – The skills that the game is designed to develop in players
The SEQUENCE Game , complete with Folding Board, Cards, and Chips, is ideal for families who crave a thrilling and demanding board game encounter. It is appropriate for individuals aged 7 and up, and serves 2-12 players. Whilst being easy to comprehend, it nevertheless offers the ideal level of naivety. The strategic gameplay, rooted in STEM, is also fantastic for cultivating vital abilities. Although the board's smaller suits have caused some consumers to experience gameplay difficulties, a large print edition is on hand.
The game is impelled by special "wild" cards, prompting exciting gameplay. The initial person to attain five-card sequences will be the victor! All in all, SEQUENCE is a board game that can be savoured either as a group or an individual. It is an exceptional addition to any board game anthology.
CHECK PRICE
Are you searching for an exciting and captivating game to play with your family on game night? Look no further than Ravensburger Labyrinth ! This game offers a one-of-a-kind experience each time you play, with a variety of game board options and easy-to-follow rules. Although the quality of the game's cards and components may not be up to par, this game's tactics will satisfy any chess enthusiast looking for a combination of Tetris-style pattern recognition. Don't let the marketing fool you; this game is just as enjoyable for adults as it is for children. Designed for 2-4 players, ages 7 and up, and with a playtime of 20-30 minutes, this game is guaranteed to keep you and your family entertained and engaged for hours!
CHECK PRICE
If your family is on the hunt for an exhilarating board game that appeals to all generations, then Spy Alley could be just the ticket! This spy-themed game is perfect for groups between 2 to 6 players, providing ample excitement for a play time of around 30 to 45 minutes. Players will need to adopt covert identities and test their mental acuity to reveal and eliminate their covert foes. Its replay value is fantastic as every game provides an entirely unique experience, but bear in mind that three players may find it a tad too simple. Along with being an entertaining game, it likewise boosts a player's skills such as deductive reasoning and rational analysis essential for emerging victorious. For your next family game night, give Spy Alley a shot – you won't regret it!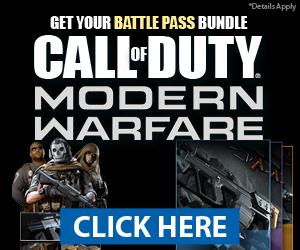 CHECK PRICE
Looking for an ideal game for your next family game night? Look no further than Castle Panic ! Not only does this game offer a well-balanced family strategy, but it is also a fantastic way to teach kids valuable skills such as logic and strategy. Suitable for 1 to 6 players, ages 10 and above, this game is an excellent tool to introduce the world of strategy to anyone. While some may argue that the strategy is shallow, the game still boasts high replay value and a fun gameplay experience. With four distinct modes and adaptable difficulty, Castle Panic can provide enjoyable moments for a lifetime. It's also an amazing gift for adults and families alike! The setup is straightforward, and a game usually lasts around 60 minutes. While casual play is simple and enjoyable, additional rules can be applied to make gameplay more competitive. Ultimately, Castle Panic is an incredible way to create heart-warming memories and bring people together.
CHECK PRICE
Introducing Spontuneous The Song Game – the optimal addition to your upcoming family game night! This amusing and effortless-to-play game necessitates no crooning ability, solely rudimentary song acquaintance. Competitors vie by vocalizing or exclaiming 5 words from any refrain which embraces a Trigger Word proclaimed by the Tunesmith. Despite the fact that it might not be as gratifying for clear-headed grownups, the assortment of music genres poses a stimulating yet amusing challenge. Spontuneous grasps even the most doubtful game party-goer's consideration and is a remarkable avenue for households to disconnect and interact without electronics. It includes a game board, pawns, challenge cards, and a tablet to draft your hit list. Get set to chuckle and evoke innovative reveries with this game that's guaranteed to become a timeless centerpiece.
CHECK PRICE
Introducing the Ravensburger World of Disney Eye Found It Board Game – the perfect addition to your family game collection! This delightful game offers a six-foot game board, 1 spinner, 4 movers, and other exciting options. It also provides a wonderful opportunity for children to hone their memory, focus, and object identification skills while encouraging teamwork and cooperation.
It's important to take note of a few potential drawbacks, however. Discovering all the hidden objects may reduce the enjoyment level for some players, and the small size of the objects may require good lighting.
One of the most enjoyable aspects of this board game is the plethora of fun Disney characters featured throughout. With an average playtime of only 15 minutes, adults can indulge in the fun too. Certainly, this game provides an excellent opportunity for family bonding.
Overall, the Ravensburger World of Disney Eye Found It Board Game is a must-have for families who love board games, regardless of their age. If you're in the market for a game that emphasizes fun and family time, look no further!
CHECK PRICE
Looking for an entertaining game that's great for the whole family? Googly Eyes offers a unique take on drawing games that is sure to bring laughter and excitement. The objective of the game is to draw while wearing special glasses that distort one's vision, making the task a bit more challenging. The game is easy to understand, and the distortion glasses add an extra layer of difficulty that makes it fun for players of all ages and abilities. Some users have mentioned that the game could benefit from additional playing cards, and that the process of changing the glasses can be somewhat time-consuming. Despite this, Googly Eyes remains a great option for drawing game enthusiasts who want to add a lighthearted twist to their game night. It's perfect for family gatherings or adult parties where everyone can get in on the fun.
CHECK PRICE
Presenting Pictopia Family Trivia Game: Disney Edition , the ultimate board game for Disney aficionados! Featuring 200 trivia cards, 6 answer cards, 30 wager cards, 1 game board, 6 movers, 1 die, and 1 instruction manual, Pictopia guarantees an enjoyable gaming experience that lasts for just 25 minutes and caters to 2-6 players aged 7 and up. It's an ideal choice for families seeking game night thrills with user-friendly instructions and enduring replay value, providing hours of fun.
Although adults might find the questions slightly simplistic and the betting system a tad complicated, the game's distinctive innovation lies in its guess-my-answer questions that expose the depth of a player's knowledge about other colleagues. Additionally, its content encompasses decades of Disney magnificence, thus catering to every taste.
Ideal scenarios for indulging in Pictopia include family game nights or playing with like-minded Disney enthusiasts. However, if Disney isn't your cup of tea, this game may not strike your fancy. In summary, Pictopia Family Trivia Game: Disney Edition makes a great addition to your board game library, fostering cherished family moments and treasured memories.
CHECK PRICE
If you're looking to spice up family game night, the Hasbro Games Trivial Pursuit Family Edition is a top-notch option. This game boasts high-quality materials that have gone through rigorous testing to ensure they're both safe and durable. It comes packaged with 1,200 question cards that cater to participants of every age, making it an engaging experience for all. However, die-hard Trivial Pursuit aficionados may find some of the adult questions to be a bit too simplistic. This game is ideal for families with children who fall within the 8-10-year-old age range, but it may not offer enough of a challenge for older players. Ultimately, the Trivial Pursuit Family Edition presents a fun and educational opportunity for families to bond together.
CHECK PRICE
Looking for a fun and imaginative card game for your next family game night? Look no further than Double Ditto ! This exciting game is perfect for players aged 8 and up, making it a great option for families with older kids or groups of adults looking to inject some fun into their get-togethers.
Not only is Double Ditto fast-paced and exciting, but it also received the top honor of "Game of the Year" from Creative Child Magazine in 2016. And with 400 customizable category cards, a timer, score sheets, and easy-to-follow instructions included, it's easy to see why this game is such a fan favorite.
When you play Double Ditto, you'll have the chance to get creative with your answers and try to guess what your competitors will say. And while the game is easy enough for young children to play alongside adults, those aged 8 and 9 with strong reading and writing skills can also enjoy it on their own. The only downside is that younger children may need a little help from an adult when it comes time to write out their answers.
But with the ability to include everyone from preteens and teens to aunts, uncles, and grandparents, Double Ditto is a game that's perfect for any group looking to have a little fun. So why not try it out at your next family game night and see who comes out on top? The more players, the better!
CHECK PRICE
Conclusion
In today's busy world, it can be hard to find quality time to spend with family and friends. That's where top-rated board games for families come in – they provide a fun and engaging way to spend time together and create lasting memories. From classic games like Sequence and Trivial Pursuit to newer options like Double Ditto and Brain Freeze, there is something for everyone. Not only are these games fun, but they can also help develop important skills like strategy, memory, deduction, and creativity. So next time you're looking for a way to bring your loved ones together, try breaking out a board game! To make the most of your game night, try adding in some fun twists like blindfolded drawing for Googly Eyes or themed costumes for Ravensburger World of Disney Eye Found It. Thank you for your time, and have fun playing!
Last update on 2023-04-29 at 14:51 Product prices and availability are accurate as of the date/time indicated and are subject to change. Any price and availability information displayed on [relevant Amazon Site(s), as applicable] at the time of purchase will apply to the purchase of this product. CERTAIN CONTENT THAT APPEARS ON THIS SITE, COMES FROM AMAZON. THIS CONTENT IS PROVIDED 'AS IS' AND IS SUBJECT TO CHANGE OR REMOVAL AT ANY TIME.