If you're a fan of the Game of Thrones universe, then you know that no matter who sits on the Iron Throne, there is always a fierce battle for power and influence. That's where these Game of Thrones board games come in! From battling it out on the battlefield to manipulating the great houses of Westeros, there is a strategy game for every type of player. Our collection includes a range of games, from the classic board game to fast-paced card games, and even a collector's chess set! So, whether you're a seasoned player or a newcomer to the Game of Thrones world, there is a game for you. Keep reading to find board games based on the Game of Thrones series and discover our favorite picks.
🏆 Our Choice Recommendation:
***OUR TOP PICK: Our top choice is the A Song of Ice & Fire Tabletop Miniatures Game Stark Vs Lannister STARTER SET | Strategy Game for Teens and Adults | Ages 14+ | 2+ Players | Average Playtime 45-60 Minutes | Made by CMON (CMNSIF001) : Tabletop Miniatures Game. This game offers deep strategic gameplay while removing a barrier to entry with fully assembled and pre-colored figures. It combines battlefield conflicts with political scheming and offers five different game modes. The miniatures war game can be played with 2 or more players and takes about 45 to 60 minutes to play. The game may not be ideal for those who prefer faster-paced games or those who do not enjoy miniature figurines. Our 1st-runner up is the Game of Thrones Risk , which features stunning game packaging, exclusive player boards and character cards, and offers the ability to compete with up to 7 players. However, the A Song of Ice & Fire game offers deeper gameplay and less reliance on chance factors. For more detailed reviews on the other options, and where to buy Game of Thrones board games continue reading below.
🏅 Best By Category:
MOST ADVANCED FEATURES: A Song of Ice & Fire: Tabletop Miniatures Game Miniatures Game offers deep gameplay with fully assembled miniatures and unique unit abilities.
GREAT VALUE: Game of Thrones Risk includes two custom game boards and 315 game pieces for a fun and lengthy game experience.
BETTER FOR BEGINNERS: Hand of the King is a fast-paced card game with simple mechanics, making it perfect for new players.
Option #1. A Game of Thrones: The Board Game Second Edition
If you're vying for control in the Game of Thrones universe, then the A Game of Thrones: The Board Game Second Edition is your ticket to victory. Given that there are six different Great Houses, each providing their own unique gameplay experience, and a flawless representation of the Westeros map, it's the ultimate must-have for fans of the highly-acclaimed book and television series. However, because the game has intricate guidelines and is relatively expensive, it might not be suitable for those who prefer easy and budget-friendly options. In general, this game is perfect for those who relish challenges and revel in immersive strategy games.
Buy It Here: A Game of Thrones: The Board Game Second Edition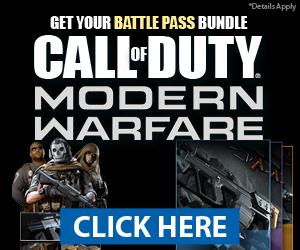 Option #2. Game of Thrones: The Card Game
If you're seeking a game of strategy that offers the opportunity to shape the destiny of Westeros, Game of Thrones: The Card Game is precisely what you need. This revised living card game features legendary characters, shrewd schemes, and thrilling conquests, allowing fans to lead their desired factions and struggle for supremacy. It accommodates two to four individuals aged 14 and up and is an excellent choice for those who desire a riveting experience. However, it's worth noting that this game may be too intricate for novices or players who prefer something more straightforward.
Buy It Here: Game of Thrones: The Card Game
Option #3. Game of Thrones Risk
Are you in search of a board game that seamlessly merges the timeless game of Risk with the sweeping universe of Game of Thrones? Your quest ends with the Game of Thrones Risk ! This game gifts you with the option of commanding any of the seven armies presented and two bespoke boards, resulting in infinite hours of tactical domination that awaits. The incorporation of custom-built character card decks and gold resources results in a dynamic and exhilarating gameplay, one that aficionados of both Risk and GoT can revel in. Keep in mind, this pastime might not be a suitable choice for individuals looking for an expedited and straightforward game night.
Buy It Here: Game of Thrones Risk
Option #4. Monopoly
For enthusiasts of the beloved television series, Game of Thrones, the Monopoly rendition is an essential addition to your collection. This lavish board game permits you to engage in the act of trading and investing in locations that were featured in the show and even acquire your very own "monopoly currency". Nonetheless, due to the age requirement of 18 years and above, it may not be appropriate for a younger audience. Furthermore, it makes for an excellent social pastime to participate in with family and friends, particularly for those that enjoy competitive play and applying strategic tactics.
Buy It Here: Monopoly
Option #5. Game of Thrones Clue
Are you searching for an enjoyable and captivating board game that's tailor-made for fans of Game of Thrones? Well, you need not look any further than Game of Thrones Clue ! This game boasts a custom-illustrated game board, double-sided no less, with graphics inspired by the show's concept art. This allows players to investigate a murder mystery either in the Red Keep or Meereen. As this game includes six weapons and 12 suspects who can commit treason, it will keep players engaged and alert. However, it may not accommodate large groups as each location only accommodates six characters.
Buy It Here: Game of Thrones Clue
Conclusion
In conclusion, these games provide a unique experience for fans of the popular franchise who are looking for a new way to immerse themselves in the world of Westeros. Whether you prefer the strategic gameplay of the board game, the epic battles in Risk or the fast-paced action of Hand of the King, there is a game for every type of player. One of the greatest advantages of these games is the opportunity to feel like a part of the realm, as well as the chance to experience the thrill of controlling your favorite house. As for tips, always read the rules carefully and take time to strategize. And most importantly, have fun! Thank you for taking the time to learn about these exciting games.
Last update on 2023-04-29 at 14:51 Product prices and availability are accurate as of the date/time indicated and are subject to change. Any price and availability information displayed on [relevant Amazon Site(s), as applicable] at the time of purchase will apply to the purchase of this product. CERTAIN CONTENT THAT APPEARS ON THIS SITE, COMES FROM AMAZON. THIS CONTENT IS PROVIDED 'AS IS' AND IS SUBJECT TO CHANGE OR REMOVAL AT ANY TIME.