Fall in love with Japanese culture all over again and discover popular board games from Japan! If you're looking for a unique and immersive gaming experience that transports you to Japan, look no further than these sought-after board games. Explore the famous Tokaido Road, build your own city in Machi Koro, and tend to a bamboo garden in Takenoko. Or, challenge your strategic skills with Japanese traditional board games like Shogi Japanese Chess and Go, the incredibly complex game played for thousands of years. Get ready to have your mind blown and your heart warmed as we introduce you to our favorite picks within the remarkable Japanese board game universe. Read on below!
🏆 Our Choice Recommendation:
Sale
***OUR TOP PICK: Our top choice for Japanese board games is the The Tokaido Board Base Strategy Game . Travel the famed Tokaido Road and embark on an extraordinary journey where players must discover the most interesting adventures. With simple actions and a unique graphic design, players can enjoy a peaceful zen mood during each play. It's perfect for 2 to 5 players and is suitable for ages 8 and older with an average playtime of approximately 45 minutes. However, if you prefer a faster-paced game, Pandasaurus Machi Koro is a great 1st-runner up.
🏅 Best By Category:
MOST ADVANCED FEATURES: Shogi Japanese Chess Game Set by Yellow Mountain Imports – with its elegant wood table style board and traditional maple wood playing pieces, this set offers the classic game enthusiast an advanced and practical option.

GREAT VALUE: Pandasaurus Machi Koro Board Game – not only is it fun for the whole family, but it's also the biggest smash-hit from Japan and offers a unique and challenging strategy game at a great value.

BETTER FOR BEGINNERS: Brybelly Go Set – with its reversible beginner's board and included 361 single-convex bakelite stones, this set is perfect for teaching newcomers the classic game of Go.
How We Are Rating These Products:
1) 💭 STRATEGY: These board games are evaluated based on the level of strategic thinking required to win the game.
2) 🕰️ PLAYTIME: The average length of time it takes to play the game is a key factor in its evaluation and comparison with other games.
3) 🎭 THEME: The theme of the game, such as Japanese culture in this case, can be a major factor in its appeal to players and its overall success.
4) 🧒 AGE RANGE: The recommended age range for the game is important in evaluating its accessibility and suitability for different groups of players.
5) 🏆 OBJECTIVE: The objective of the game, whether it be to accumulate points or be the first to achieve a certain goal, is a key factor in evaluating and comparing different board games.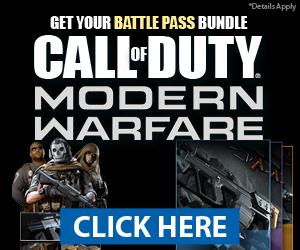 If you're looking to spice up your game night with something unique, find Japanese board games below. These games offer a fresh take on classic strategy board games while infusing cultural themes and beautiful design. When evaluating these types of products, consider the overall gameplay experience. How engaging is the game mechanics? Is it easy for beginners to pick up? Does it offer enough complexity for more experienced players? Also think about the quality of the components – are the pieces sturdy and well-made? Does the artwork and design of the board add to the immersive experience? Finally, consider the number of players and playtime, ensuring it's suitable for your group of friends or family. With these factors in mind, you'll find yourself ready to embark on a peaceful zen journey with Tokaido, rise to political power in Machi Koro, tend to a panda garden in Takenoko, or master the traditional Japanese chess variant of Shogi.
Additional Criteria:

Number of Players – The maximum number of players each game can accommodate
Average Playtime – The mean time it takes to complete one game
Strategy – The level of decision-making skills required to play the game effectively
Unique Game Mechanics – The game mechanisms that set it apart from other similar products

Option #1. The Tokaido Board Base Strategy Game
The Tokaido Board Base Strategy Game invites players to embark on a spectacular journey along the iconic East Sea Road that stretches from Kyoto to Edo in Japan. This visually stunning game offers an immersive, tranquil experience that soothes the senses. Strategy is key, as players must make careful decisions about whether to progress gradually or push forward quickly across the spaces of action. While on this journey, players can savor local cuisine, take in breathtaking views, explore rugged wilderness, and seek solace in peaceful temples. It is a relatively easy game that is appropriate for younger players or those who are new to the game. The game's duration is approximately 45 minutes.
HOW TO PLAY: Tokaido is a strategy game where players travel along a linear track, visiting different action spaces to complete various tasks. The goal is to collect the most interesting and varied things along the way, such as trying new food, visiting hot springs, and painting landscapes. The game encourages a peaceful, zen atmosphere and is designed for 2 to 5 players, ages 8 and up, with an average playtime of 45 minutes. With beautiful new artwork and graphics, Tokaido offers a majestic and adventurous journey along the legendary East Sea Road.
Option #2. Pandasaurus Machi Koro Board Game
Introducing the Pandasaurus Machi Koro Board Game – a sensational hit from Japan! As Mayor of Machi Koro, your mission is to turn your small town into the bustling metropolis of your dreams, armed with your dice and ambition. Your objective is to collect profits from established businesses, construct public infrastructure, and even pilfer from your neighbors' funds to succeed. This high-energy pastime is ideal for 2 to 4 players, ages 8 and older, and takes just 30 minutes to complete. Nevertheless, note that the updated cards in this edition may not function with prior expansion packs. Without a doubt, the Pandasaurus Machi Koro Board Game is a valuable addition to any game night with the family or friends, but make sure to verify compatibility with other expansions before combining sets.
HOW TO PLAY: In Pandasaurus Machi Koro Board Game, players take on the role of Mayor and must grow their city from a single die and a wheat field to the largest city in the region. To do this, players collect income from developments, build public works, and steal from their neighbors' coffers. Each player rolls one or two dice. If the sum of the dice rolled matches the number of a building that a player owns, they get the effect of that building. The first player to construct all of their landmarks wins! This lightweight, Japanese board game is perfect for family game nights and suitable for ages 8 and up.
Option #3. Takenoko Board Game
If you love cooperative board games that are challenging yet enjoyable, you are in for a treat with the Takenoko Board Game . This exceptional Japanese board game puts you in the shoes of a gardener for the Nippon emperor, responsible for nurturing his Giant Panda and bamboo plantation. Using cute and vibrant miniatures, players cultivate and water parcels of land, growing green, yellow, and pink bamboo. However, you must be wary of the Panda's never-ending hunger for sprouts! While the game offers great entertainment, it may not appeal to everyone as it necessitates meticulous planning and strategic thinking. Nevertheless, Takenoko is an excellent choice for families with children aged 8 and over who appreciate board games. Join forces with friends or relatives and spend about 45 minutes vying for victory points and accomplishing goals. Just remember to keep a watchful eye on the nibbling Panda!
HOW TO PLAY: In Takenoko, players take on the role of gardeners tending to the Emperor's bamboo plantation and caring for his Giant Panda. The objective is to cultivate land plots, irrigate them, and grow one of three species of bamboo (Green, Yellow, and Pink) across the plantation. Players must strategize to feed the Panda without letting it eat too much of their bamboo. Each turn, players perform two actions such as getting new plots, digging irrigation channels, growing bamboo, feeding the Panda, or drawing objective cards. The game ends when a player completes 7-9 objectives and earns the most points. Overall, Takenoko is a challenging and competitive game that is suitable for adults and teens, with an average playtime of approximately 45 minutes.
Last update on 2023-04-29 at 14:51 Product prices and availability are accurate as of the date/time indicated and are subject to change. Any price and availability information displayed on [relevant Amazon Site(s), as applicable] at the time of purchase will apply to the purchase of this product. CERTAIN CONTENT THAT APPEARS ON THIS SITE, COMES FROM AMAZON. THIS CONTENT IS PROVIDED 'AS IS' AND IS SUBJECT TO CHANGE OR REMOVAL AT ANY TIME.