Our Traditional Japanese Tabletop Games Recommendation
Japanese Board Games #1: Takenoko by Asmodee
This game can be played between 2 to 4 players and is suitable for ages 13 and above. The game usually runs up to 45 minutes of game time. The main aim of this game for you is to farm the land and to irrigate parcels of land to help the bamboo grow. All the players have to care for the giant panda that is owned by the Nippon Emperor and make sure to help his bamboo plantation thrive properly. You will have to cultivate the different land plots, irrigate the same and grow any one of the three types of bamboo species that are available in this game, namely the green, yellow or the pink bamboo.
The giant panda will keep eating up your bamboo plantation, even as you have to try and grow the bamboo trees fast to keep up with the eating. With each turn, you will find out about the weather conditions and how it will affect your farming. This game comes with colourful designs and beautiful illustrations to give you a realistic feeling.
Pros
Strategy and counter-strategy.
Beautiful art work.
Builds up the difficulty levels gradually.
Cons
None as yet.
Choose vendor carefully.
Japanese Board Games #2: Shogi Japanese Chess Game Set with Wooden Board and Koma Pieces by Gentosha
This game is suitable for those who are aged 6 or above . This traditional Japanese tabletop game is a classic wooden game board piece that can be played from a beginner level to an experienced level, without any special difficulty. This is a very popular variation of the original chess version and is the oriental classic take on the game. This game is known as the Japanese Chess. One thing that makes this game more interesting is the fact that unlike the traditional chess that is played in most parts of the world, in the Shogi Japanese Chess game, you can return a captured piece to the board.
The board for this game comprises of grids that have 9 rows and 9 columns. Instead of the pieces being differentiated by colour, as happens in the more popular form of chess, in this game, the pieces of opposing teams are differentiated by orientation, except the piece that denotes the king. All the pieces are flat and have the same hue. Each of the pieces will always be pointing towards the opponent's team.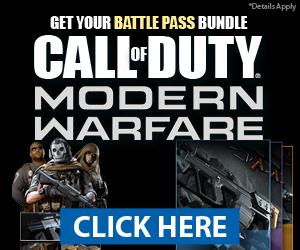 Pros
Board, pieces and piece box made of solid wood.
The board stands firm.
Extremely intense and captivating.
Cons
The price of this Japanese tabletop game may not suit all types of budget.
Japanese Board Games #3: The Game of Life (Jinsei Game) by Takara Tomy
This game can be played by anyone who is 9 years or older . If you have ever played or heard about the board game called The Game of Life, which is a very popular game in the USA, you will be able to identify with this game, as this is the Japanese version of the same game.
In this particular game, you get to go through the entire circle of life by traversing a toddler's life cycle from young years to adulthood. In this game, you start from a time when the key player is in the toddler phase. From there, you start playing the cycle of life to reach the toddler's different school levels, as well as enter adulthood, university, career and marriage.
Pros
This Japanese tabletop game can play through different levels.
Simple to understand.
Fun to help someone through the life cycle.
Cons
The price of this Japanese board game may not suit all types of budget.
Japanese Board Games #4: John N. Hansen Go Game with Wood Board
This game is suitable for ages 8 and up and is a classic Japanese game that involves oriental strategy. This Japanese board game is a wooden game board that comes with felted corners underneath as well as the GO stones. The premise of this game is divided into 361 intersections.
It is a complex strategy game where you have to start by placing your stones on the corner of the board and try and surround your opponent's stones. This game can quickly turn into a very competitive and intimidating game, as players keep devising different plans as the game progresses.
Pros
This traditional Japanese tabletop game improves observation power.
Helps you plan and devise strategies.
Improves cognitive abilities.
Builds from simple to highly competitive.
Cons
Instruction is a little difficult to understand.
Japanese Board Games #5: Japanese Traditional Game IGO Black and White Stone Board Play by SSJ
This is a very traditional Japan board game that comes from the Japanese culture. This Japanese tabletop game is suitable for ages 12 and above and can be played by 2 players at a time. The main objective while you play this game is to try and surround more territory on the board than your opponent.
You have to use the white or the black stones and try to save them from being captured by the opponent's stone, even as you try to surround and capture theirs. This game can be played for 20 minutes up to 90 minutes.
Pros
This Japanese board game is easy to understand.
Strategy building.
Simple yet very captivating concept.
Cons
How different or similar are traditional Japanese board games to American or European ones?
While American and European board games may be beautiful visually, Japanese board games are a whole new ball game when it comes to the visuals. Be prepared to see some stunning artwork even in your Japanese themed board games.
Most Japanese game boards are about strategies, some form of martial arts or even land cultivation.
Japanese board games also offer a higher quality of visual delight and beauty as compared to most other board games from other countries.
They feature a lot of cultural elements from the East that will especially fascinate players from the West.
If you've never played Japanese board games before, which is a good first one to try?
If you are thinking of playing a Japanese board game for the first time, you can start with the Japanese traditional game IGO which we have shared as the 1st game in this list. The reason is that even though it is a simple Japan board game, it is quite challenging and will keep you interested.
Last update on 2021-12-01 at 10:12 Product prices and availability are accurate as of the date/time indicated and are subject to change. Any price and availability information displayed on [relevant Amazon Site(s), as applicable] at the time of purchase will apply to the purchase of this product. CERTAIN CONTENT THAT APPEARS ON THIS SITE, COMES FROM AMAZON. THIS CONTENT IS PROVIDED 'AS IS' AND IS SUBJECT TO CHANGE OR REMOVAL AT ANY TIME.