Our Verdict: 4/5
Understanding the Jumanji Board Game
Jumanji is a board game that has been around for decades. The object of the game is to get all of your pieces off of the board before the timer runs out. The game can be played with 2 to 4 players, and it is a lot of fun. The gameboard is full of riddles, and each player has an adventurer that they use to move around the board. The token game pieces are great and the timer is full of sand, which makes the game more challenging and fun to play. Beware, though, because if you lose all of your pieces, you have to start over from the beginning. The game is rated for ages 8 and up, and it is a great way to spend an afternoon or evening with family or friends. You can buy Jumanji through GamePedler or at most major family board game retailers. Milton Bradley originally released the game in 1995, and it has been a pretty simple and fun, yet legendary board game ever since. 2017 saw the release of an enhanced version by Cardinal Games that featured newly colored illustrations.
Have Fun Playing the Jumanji Board Game
Popularized and based on the 1995 original movie featuring Robin Williams, Jumanji is a board game that you can play to have fun and lose yourself in an exciting adventure. The game has a sand timer, which means that players only have a certain amount of time to complete the game. There is also a Jumanji decoder, which players can use as well. It's definitely an exciting adventure game for the whole family, especially since you'll be finding yourself as a part of a band of brave adventurers facing a wild world of snapping crocodiles, stalking lions, charging rhinos and more dangerous creatures! Whoever wins the game gets to experience the exciting adventure that Jumanji has to offer! Bring the adventure to life with Jumanji today and invite another player to come with you, as you suddenly find yourselves deep in the jungle world of Jumanji.
Because the movie is based on a magical board game that transports the jungle to your living room, it was evident that when the real board game was developed, some liberties were going to have to be taken with the original material. The board game Jumanji has a few flaws, but it gets our respect for being ahead of its time in a number of areas. It's also easy enough to enjoy for all sorts of ages, so if you've got Jumanji fans in the family, be sure to pick up your copy. Don't forget to gather enough players to make it a fun and exciting experience, and consider bringing this game out for more than one family game night so everyone can enjoy playing different roles and exploring the boundaries of the game in their own unique ways.
***BEST HARRY POTTER BOARD GAME, HOGWARTS™ TABLETOP FOR POTTERHEADS: Pickup the best Harry Potter board game in our Potter'-themed table-top suggestions for Hogwarts™ superfans. Go hard... Harry Potter Board Games.
When it comes to board games Jumanji is a well-known name. But not many fans of the movie know for sure whether or not Jumanji was really a game before it was turned into such a memorable film.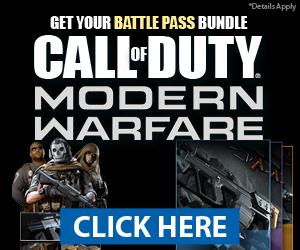 In actuality, the movie and the game both were based on a children's book that was written in 1981 by Chris Van Allsburg. The movie was made from the picture book first, and then the board game followed suit. Since then, playing in the Jumanji game board has seen several versions to keep it fresh and exciting for modern audiences, but the basics have remained the same.
If you're a big fan of Jumanji as a movie or you're just looking for something interesting to bring home for your board game shelf, you're in luck. In this article, we'll break down this Jumanji action strategy board game and help you better understand how it's played and what to expect from buying it for yourself or your family. This way, you can determine whether or not this game is right for you.
***BEST DISNEY BOARD GAMING TO ENJOY DISNEY'S MAGIC: Enjoy the best Disney board games in our list collection. Disney Board Games.
Jumanji is an exciting board game that kids and adults both are sure to love. You're sure to enjoy round after round of this fun and adventurous game with your family and friends.
Read on to learn more about Jumanji!
This fun board game features a box that is reminiscent of the design shown in the movie . The board and pieces are all made of high-quality materials and designed to look like they did in the film as well. This game is about working together with your teammates while still striving to be the winner—but remember that it's very easy for the whole group to lose the game, too.
Pros
This game is fun for a lot of replay value and is sure to be requested again and again.
The rules of the game are easy to pick up.
Cons
Some games may arrive missing pieces.
This game is a replica of the original board game, so it is not the original 1995 edition.
How To Play
Check out our breakdown of this fun and thrilling board game below. With this information, you'll be able to determine whether or not your family can enjoy the magic and adventure of a round of Jumanji. Remember that everyone's gameplay experience is different, and it's up to you to determine whether or not you think your family will enjoy playing this game together. This is a fun group game that encourages teamwork as well as creative thinking.
How it's played: This game comes with the game board and pawns required for moving around the board. This offer also includes several different types of dice, danger cards, and a decoder that is used during the gameplay as well. Players must roll the dice and move around the board, responding to the danger cards that are drawn in the right way so as to prevent the Doomsday Grid from filling up. If the Grid fills all the way, the whole group will lose. However, a single player can still make it to the end first and must yell "Jumanji!" for the game's "spell" to be broken.
How many players: Although this game can be played with two or more players, it's more exciting with at least 3 players. It's best to have more people when playing this game so everyone can join in the fun of trying to escape Jumanji together.
Age range: This game is intended for ages five and up. Keep in mind, however, that this is a reading-heavy game, so an adult or older child in the family may need to read some of the cards for younger kids who might be playing. Children under the age of five shouldn't interact with this Jumanji game, since it includes several small parts that could be a choking hazard for younger kids.
Instructions and gameplay:

Place the decoder in the center of the board and ask everyone to choose a pawn for playing. Players should put their pawns in the corner of the game board corresponding to the color they chose. The rhino figure should be placed in the corner with the rhino's picture.
Give each player one of the four salvage dice.
Shuffle all the cards and place them face-down on the space that says "Draw."
Each player takes turns rolling the number die and moving along the game board. Depending on the space that the pawn lands on, the players must do a number of different activities.
Blank spaces mean it's time to draw a danger card. Put the danger card under the decoder and read what you're supposed to do. Players then have 8 seconds to roll their salvage dice over and over again to try to match the item needed on the danger card to "free" you from the trap. If you aren't freed, you jump back several spaces.
Every player should try to reach the center of the board together, but the first to get there and yell "Jumanji" is the winner.

Similarities to the game in the movie:

The box, board, and many of the pieces are redesigned to look like they did in the movie.

The concept of the game—trying to escape before everyone "dies"—is the same as it is in the movie.

Many of the types of danger encountered are similar to those in the movie.

Differences from the game in the movie:

Some of the danger cards have been changed so as to keep a sense of mystery and surprise even for those who have seen the movie many times.

The game may be a little lacking in terms of story compared to the movie.

Some of the pieces may look different than they did in the movie, although not many.
Shop Related Products
You Might Also Like
Last update on 2022-11-29 at 00:00 Product prices and availability are accurate as of the date/time indicated and are subject to change. Any price and availability information displayed on [relevant Amazon Site(s), as applicable] at the time of purchase will apply to the purchase of this product. CERTAIN CONTENT THAT APPEARS ON THIS SITE, COMES FROM AMAZON. THIS CONTENT IS PROVIDED 'AS IS' AND IS SUBJECT TO CHANGE OR REMOVAL AT ANY TIME.