Our Top Recommendation
Are you looking for some fun party games to liven up your party?
Do you want something that all your guests can enjoy?
Do you want a mix of board or card games as well as impromptu games that can make everyone join in?
If you are planning to throw a party and want something to break the ice so that everyone can have fun, conversation games are a great bet. But instead of looking around and trying to find out which ones can be a hit, all you need to do is go through this article till the end and get all the information you need.
Today, we are doing detailed reviews about some of the best party conversation games that are loved by all. We will share the price range, as well as their features and pros and cons. Not just that, we will also talk about a few impromptu games that you can play just like that, and tell you the rules so that it is easier for you to explain to your guests. So without looking anywhere else, just read on!
3 Ways to Choose the Best Party Conversation Game for Your Get-Together
3 factors to consider when making a selection for a party conversation game are: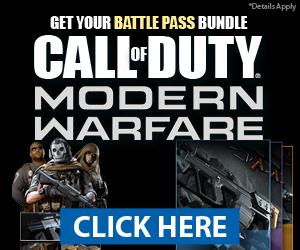 Easy to explain rules: This will ensure that even if your guests or you are drunk, you can still easily explain the rules.
Easy to play: It's important that the game is easy to play, as guests can get bored or disinterested with complicated games.
Tweakable for the age group: Games that can be tweaked as per the age of the guests in the party are always best to play, as it will ensure that the crowd feels part of the game and has a good time.
5 Party Conversation Game Sets For Sale Online
#1: Life of the Party Placemats by Novelty Book
This comes with a set of 24 different placemats with more than 375 questions . There is no need to shuffle or rearrange the placemats, all you need to do is place them around the table and your guests will have a fun time answering the questions. Some sample questions are 'What would be the hardest skill for you to give up?' 'Have you ever lied to get out of a date?' and so on. These will entertain your guests right from cocktails and appetizers till dessert.
Pros
Keeps conversation going.
Know fun things about each other.
Hit with adults of all ages.
Cons
#2: Situations the Game Fun Adult Party Card Game by Situations The Game Classic Version
This is a fun and interactive game that has no right or wrong answers . It features a host of debatable topics that will make any gathering interesting and meaningful. The questions are selected in such a way that they will come across as real, instead of feeling vulgar or cheap. Questions can range from topics you want to know your friends' opinion about but never got to ask, to fun and quirky things as well as knowing about important or frustrating topics.
Pros
No winning or losing.
Fun conversation and debates.
Intriguing.
Cons
May be sexually explicit for some.
#3: Cocktail Farty: The Ultimate Get to Know You Card Game by GTKY Games
This is one of the perfect party card games for a family gathering . It is meant to be played by all age groups and will give you hours of non-stop entertainment. It is also an extremely funny and hilarious conversation starter for an adult party, especially where there are people who do not know each other, and need an ice-breaker. The game features 150 cards that are placed in a unique container that is shaped like a toilet paper roll. The cards come with questions that will get you talking and get to know about each other.
Pros
Restarts conversation.
Works with kids and older generations.
Creates a lot of laughs.
Cons
Not for those who prefer serious conversation.
#4: TableTopics Dinner PaTableTopics Dinner Party Edition: Questions to Start Great Conversationsrty Edition: Questions to Start Great Conversations
This is one of the most popular party conversation games . The card game is suitable for all age groups and comes with 135 questions in a beautiful 4 inch acrylic cube. It can create entertainment even in the most awkward of party scenes as the questions range from hilarious to thought-provoking, and will keep your guests thinking and busy. The questions are also perfect for any combination of friends, family, or colleagues, including a gathering of people you have known for long, or people who do not know each other. This means you can use it at any gathering. It has interesting questions such as 'Which mystery or unsolved case would you like to know the truth about' or 'If you could name the street you live on, what would you call it' 'What movie made you laugh until you cried' 'Which celebrity chef would you most like to fix you a meal' and more.
Pros
Suitable for any gathering.
Many cards to choose from.
Meaningful but not too heavy conversations.
Cons
Not for those looking for adult content.
#5: TableTopics Not Your Mom's Dinner Party: Questions to Start Great Conversations
This is also one of the most popular party conversation games . This one is meant strictly for adults and comes with 135 questions in a beautiful 4 inch acrylic cube. It contains provocative questions that will spice up your party and make your guests laugh and know each other better in a fun way. Questions are a little racy and lots of fun.
Pros
Gets people talking.
Adult appropriate.
Awesome ice-breaker.
Cons
Not comfortable for everyone.
3 conversation party games that don't require any boards or cards to play
Here are 3 of the most well-known conversation party games that you can play just like that, and easy rules to play them:
1. Tell Me a Secret
This works best with at least 6 to 8 people.
Each player says something quietly to every player, and

one secret to any one person

.
In the end, all the players say what they know and then have to guess what the secret is.
2. Secret Phrases
Write down fun, quirky, racy phrases

on pieces of card paper.
Place each under dinner plates on the table.
Once everyone sits to eat, ask them to secretly check the phrase they got.
Players have to insert the phrase in their regular conversation, without being too obvious.
People have to guess what secret phrase someone slipped in!
3. Who Am I
Everyone forms a circle and gets a post-it note and pen.
Everyone

writes the name of a celebrity and posts it on the forehead

of the person sitting next.
Each person goes up to one and starts asking questions, with the other player answering in 'yes/no' till the person guesses the right celebrity name on his/her forehead.
All these conversation games are super fun and will liven up any party. Keep a combination of the card or board games as well as some impromptu games to make it really fun for everyone.
Last update on 2021-03-08 at 00:00 Product prices and availability are accurate as of the date/time indicated and are subject to change. Any price and availability information displayed on [relevant Amazon Site(s), as applicable] at the time of purchase will apply to the purchase of this product. CERTAIN CONTENT THAT APPEARS ON THIS SITE, COMES FROM AMAZON. THIS CONTENT IS PROVIDED 'AS IS' AND IS SUBJECT TO CHANGE OR REMOVAL AT ANY TIME.