RPG Card Game Bestsellers
Sale
Bestseller No. 1
Bestseller No. 2
Bestseller No. 3
Do you believe in the heart of the cards?
Then draw!
RPG card games online are some of the best games you can play. The combination of good storylines, appealing graphics, and awesome gameplay makes MMORPG card games truly entertaining.
There are quite a number of platforms on where you can play these games. For this article, we will focus on RPG card games that can be played on browser card RPG on PCs, iOS/Android mobile phones.
Are you ready to talk about the best RPG card games you can play online? Hop on!
Best Card Games (Online RPG Card Games)
RPG Card Games #1: Legend of Cryptids
Perfect for: Anime art lovers who like card games
Legend of the Cryptids is an MMORPG card game that has some of the best card art you'll ever see. The game has combination of the Western and Eastern art style that makes for a great rendition of crisp, detailed illustrations.
It is a community-oriented online card RPG game where you can interact with other players in player vs. player battles to make the game even more enjoyable.
Online RPG card games with similar orientation, like Rage of Bahamut are often likened to Legend of Crytpids.
The objective of the game is to defeat your opponent by having the stronger deck of cards. The round will be over in a minute or two, because the game will automatically calculate which deck has the greater attack power.
You can train your cryptids and make them stronger by taking on quests and battles and defeating the opponents. Once they get strong enough, they'll evolve into a piece of breathtaking art.
RPG Card Games #2: Hearthstone
Perfect for: Blizzard fans who need another game from the franchise to throw money at
If you are an avid player of World of Warcraft (WoW) and other Blizzard franchises, then Hearthstone is just the RPG card game online for you! Set in the universe of WoW, you get to interact with characters, locations, and spells that are all too familiar.
At the very start of the game, you can choose a hero from nine different classes to represent you. The cards made available to you are largely determined by your choice of class, since each has its own unique abilities.
The objective of the game it to get your opponent's health down to 0 by making use of your minions or cards to inflict damage. The cards you are allowed to play depends upon the amount of mana you have, cleverly limiting your actions to make the game more strategy-based.
Accumulating enough experience after winning matches can make you earn new cards to add to your deck. Another exciting way to get new cards is to turn your unwanted cards to arcane dust! Arcane dust can be used to form new cards.
A single match can last from 5 to 12 minutes, or even more. Considering that the game is heavily based upon strategy, you can last as long as you think. In fact, Hearthstone is one of the best strategy games out there!
You see, many players can attest to the fact that they've been playing for many years and they still discover new combos from old cards they've always used!
Are you ready to hook yourself to such an exciting game? Get ready because once you start it will be very difficult to stop!
RPG Card Games #3: Order and Chaos Duels
Perfect for: Players of the Order and Chaos series who just can't get enough of the franchise
The world needs a hero to restore the balance of order and chaos, and that hero happens to be you. After choosing what you will be--whether you want to be a human, orc, elf, or undead, you will find yourself imprisoned in a dungeon.
An ally will rescue you and help you retrieve your cards to battle your way out of your prison so you can hurry on on your heroic duties.
This game is a wonderful mix of good visuals and heroic music that will make you want to rescue the world from the forces of chaos. A single round of mana-depleting, attack-calculating round takes at least 5 minutes to finish.
Of course, that length of time can vary with your experience and with the difficulty of the game. You get to earn new cards after you win a fight. Plus, you get to loot treasures along the way.
Star City Card Game Bestsellers
Bestseller No. 1
Sale
Bestseller No. 2
Bestseller No. 3
RPG Card Games #4: Deck Heroes: Legacy
Perfect for: Players who want to grind even on a CCG
War and death has come upon the magical realm of the Deck Heroes, and you have the power to save an endangered kingdom with a horde of magical creatures and heroes at your beck and call.
With the Neander, Human, Mortii, and Faen races in danger, upon whom will you swear your allegiance?
With a game that takes only 2-3 minutes to play but with endless card combinations and card tactics to think of, you will find yourself immersed in no time!
You can even challenge other players in the coliseum and join with fellow gamers in guilds to make the game even more epic.
Hurry and immerse yourself in the vibrantly colorful world of the Deck Heroes!
Whose hero will you be?
RPG Card Games #5: Magic The Gathering – Duels of the Planeswalkers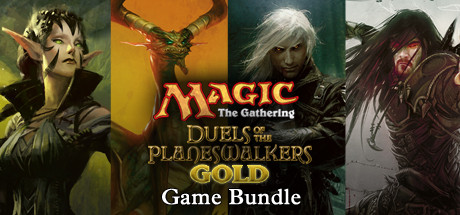 Developer:
Stainless Games Ltd
Perfect for: Anyone who doesn't want to buy actual cards to play Magic: the Gathering
Magic the Gathering is a long standing strategy card game that has numerous challenges and campaigns you can play. First released in 2007 (the digital edition of the game, at least), it has developed various storylines over the several revisions it has made over the years.
However, regardless of the storyline the core rules stays the same. Basically, each player has a deck of cards containing spells and lands. The latter is used to generate mana necessary to cast spells.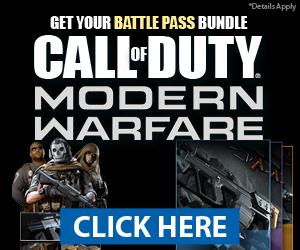 There are five different colors of mana and some spells cards may require a special mana color to work, while others make do with any color.
The objective of the game is to reduce your foe's life to zero before they get to destroy yours.
All of the players take turns wrecking the other's HP, playing land cards, summoning creatures, casting spells, and wreaking havoc.
The bloody thing is, you can play with 3 other players! You can play this card RPG online with your friends, or you can play with the AI.
Either way, grab that deck and cast the spell that'll make all your opponents fall to their knees!
RPG Card Games #6: Soccer Spirits
Perfect for: Anime and manga fans who want sports and cards in one game
Do you prefer to enjoy a good game of soccer instead of drowning yourself in bloody wars and gory battles? Then Soccer Spirits is just the thing for you!
Soccer spirits is a card game online RPG that unravels in a fantasy soccer universe with a touch of anime in its art style. It features over 30 voice actors with approximately 3,000 sound effects to make your soccer gaming experience more vivid and enjoyable!
You can form best soccer team to overthrow the League of Evil in an epic space war, or defeat other players in the Colosseum of Despair. Either way it's going to be so much fun!
The game uses a card-based system to add players to your soccer team and to strategize your play by utilizing the unique abilities each player has.
Ready to hit the goal? Go for it!
Adventure Card Game Bestsellers
RPG Card Games #7: Might and Magic
Perfect for: Old school fans of Heroes of Might and Magic who want a nostalgia trip
Set in the ever graphic-rich universe of Might and Magic, you can play with 672 intricately designed cards to build your army with fortunes, spells, and creatures, to defeat your opponent in a most heroic card battle.
The game starts with you choosing a hero of a faction of your choice: Necropolis, Haven, or Inferno.
Necropolis specializes in infecting and life stealing, Haven in healing and protecting, and Inferno in attacking and damaging.
Each card duel begins with dialogue between characters to further enrich the plot, and ends with rewards like seals, XP, gold, and the like. All these you can use to buy new card packs to make your deck even more fearsome!
Duels rely heavily on strategy, considering that you can combine different cards and abilities to cast larger-than-life combos. You can make use of these to win online tournaments against other players, and campaigns against the AI.
Build your deck to engage in awesome duels now!
RPG Card Games #8: Age of Ishtaria
Perfect for: People who want to play a CCG without it looking like an actual CCG
Age of Ishtaria is a true action-packed RPG card game where the battlefield is not the usual card field. In other games, players lay their cards and see bits and pieces of animation.
Instead, for Age of Ishtaria, the battlefield is an actual combat area that is integrated into the plot of the story. This means that you will walk, run, and bolt through different locations and meet actual enemies.
As opposing soldiers and monsters block your path, you can make use of your own soldiers (in the form of cards) to pound, slice, or flurry whoever dares to intercept your way.
Different cards can be combined to create a powerful attack combo to dispose of your enemies much more effectively. Since you will be going with the flow of the story, the time spent to finish a round depends heavily on how long the story goes.
Regardless, you will hardly notice the hours go by as you get lost in the world of Ishtaria!
RPG Card Games #9: Heroes of Camelot
Perfect for: Players who prefer the Western fantasy genre and team battles
Heroes of Camelot is a team-based card game where you can form your own guild and create your personalized crest to battle against the Black Knight and his warriors who invaded Camelot.
Take back Camelot and release it from the grip of evil by calling upon your powerful heroes through your cards. Evolve and enhance their unique abilities to bring you victory. Better yet, form teams of cards to unleash deadly combos!
Take on quests and travel through lands to collect more cards to add to your teams. If you want to test your strength, take on other players in Camelot's arena to further your skills.
Camelot calls! Will you answer?
RPG Card Games #10: Dark Summoner
Perfect for: Anyone who wants to play YugiOh but not exactly YugiOh
In the multidimensional world of Triaterra, a war between rival factions has plunged the world into great chaos.
You, as the Dark Summoner, are tasked to call forth powerful monsters and creatures from other dimensions to join your army and to fight for your faction.
With over 5,000 cards artfully made by the best Japanese and international artists around the world, it is hardly surprising that the game's visuals garnered global critical acclaim.
You can create alliances and fight battles in arenas where you get to meet with other players. Learn to create combos and equip items as you progress through the game to make you even stronger.
For the clan!
RPG Card Games #11: Hellfire: The Summoning
Perfect for: Card game beginners who want to collect great 3D art
All of the world lived in peace until the gates of hell opened. Then, all hell went loose--literally. You, as a mage summoner, are tasked to combat the monsters that threaten to disrupt the balance of the 4 elements of Fire, Water, Earth, and Death.
Harnessing the cards that can call upon elemental creatures to aid you in your mission, you take their magic and fuse them into a single orb of power to flick to your enemies.
A single mission lasts for an average of 5-10 minutes. You acquire new cards every time you complete a mission.
These cards can either be enemy or ally. The former you can use as a sacrifice to power up the other cards in your deck, while the latter can be used both as a part of your deck or as a power-up for other cards.
Defeat the very gates of hell with your magic!
RPG Card Games #12: League of Angels – Fire Raiders
Perfect for: Fans of card games and party battle games.
League of Angels – Fire Raiders is a turn-based and card based MMORPG strategy game where you control angels to battle against the forces of the Devil Army. United through fire, your angel will lead a strong band of heroes to win the war against evil and release the captured angels from the grasp of devils.
One of the most exciting aspects of the game is the fact that the amount of the player input is outstanding! You can choose which angel and which hero you want to use throughout the game. You can even upgrade their levels and their skills as you wish!
The clean and attractive cartoonish art style makes the gaming experience pleasant and enjoyable.
To add to the thrill, you can connect with thousands of other players online! The game supports multiplayer modes in guilds and arenas so you can challenge friends and strangers alike.
RPG Card Games #13: Deadman's Cross
Perfect for: Zombie genre lovers who want a card game of their own
The creators of the multi-million hit Guardian Cross presents to you another million-worthy game: Deadman's Cross.
In the apocalyptic universe of Deadman's cross, the whole world will be overrun by a highly contagious virus that turns the living into the walking dead in the year 2030.
Be the hunter and hunt the undead down to add them to our card collection. You can build and train your undead horde to fight for your survival, and to fight for your victory in online battles against other gamers.
With graphics and design very similar to that of Final Fantasy, you will find it very hard to get your fingers off your phone.
RPG Card Games #14: Quiz RPG: World of Mystic Wiz
Perfect for: Know-it-alls
Are you a certified nerd when it comes to trivia questions? Then you have found the perfect 3D universe to explore! In the many online card games RPG you'll encounter, World of Mystic Wiz is very unique in that it combines trivia, RPG, magic, battles, and quests into one highly addictive game.
World of mystic wiz is the best-selling quiz RPG where you assume the role of a wizard to compete with other magic-wielders to become the ultimate Master Wizard.
To achieve such a feat, all you have to do is to choose a category (Science, Sports, Lifestyle), and answer questions correctly from the 15,000 trivia questions available to enable your spirit cards to attack your enemies.
Warning: You are only given 20 seconds to answer each question, so fill your brain up with more trivia knowledge.
What's more, you can build your deck from 400 stunning spirits, evolve your chosen ones, and even combine your spirits to make them even more powerful! To show off your deck to other players, you can challenge them online and earn rewards.
Plus, you get to make use of friendship points whenever you get a follow back from your friends to get new spirit cards.
Unleash your knowledge and become the Master Wizard!
RPG Card Games #15: Solforge
Perfect for: Players tired of the usual format of CCG
From the creators of card RPG games online Magic the Gathering and Ascension Deck Building Game, Stone Blade Entertainment presents to you Solforge.
Solforge is a collectible card game that allows you to join one of the four factions: Uterra, Tempys, Nekrium, and Alloyin.

Would you like to side with Uterra, the underground dwellers who deeply revere nature?

Would you love to wander across the harsh environments of the Solis and become one with Tempys nomads who draw strength from the elements?

Would you desire to mingle with the dead – zombies and skeletons – and join the ranks of necromancers who live to harness death magic?

Or would you identify with Alloyin's insatiable thirst for knowledge and technology?

Whatever destiny you choose, you will have to wage war against all other players – AI or online gamers – to gain the full power of the Solforge and give glory to your faction.

So level up yours cards and make your opponents cringe in horror at the sight of you!
RPG Card Games #16: Adventure Time: Card
Perfect for: Anyone who needs an Adventure Time fix through cards
Do you love Adventure Time? Then, you will definitely find this single-player game comfortingly familiar with the same humor, voice overs, and art style featured in the cartoon series.
Positioned in front of a deck of cards to command awesome warriors like Husker Knights, Immortal Maize Walker, and the Pig to march towards victory and claim the crown of Cool Guy or to fall down the shallows and drink from the Dweeb cup, the stakes couldn't get higher!
To make the game even more heart pumping, you get to collect new cards after winning enough gems and level them up or fuse them together to make you even more formidable.
Assemble your troops and grab that Cool Guy crown for yourself!
RPG Card Games #17: Fantasica
Perfect for: People who want to play tower defense, card games and anything remotely related to the Final Fantasy franchise all at the same time
Fantasica is a card battle game where you have to strategically arrange your cards in a tower defense fashion in order to create a wall of warriors that cannot be breached.
To defend the world against evil forces that threaten to rip everything asunder, you will have to create your own army and forge alliances with your friends to make for a stronger force.
Cards are added to your collection every time you complete quests and missions that amount to hundreds.
With Hideo Minaba, the art director of Final Fantasy, as the visual creator of the world of Fantasica you will be hard-pressed not to immerse yourself in the beautiful world of Fantasica.
Play The Best Online RPG Card Games Today
These are only some of the best online MMORPG card games you can play, there are lots more! To figure out which game will suit you the most, find out what you find interesting.
Do you love take to summon monsters and creatures never before seen? Then, Dark Summoner and Legend Cryptids are some of the games you'll enjoy playing.
Do you like to answer trivia questions? If that's the case, World of Mystic Wiz is just the thing for you.
If you still can't figure out, then try playing all these games!
Happy playing!
Last update on 2023-04-29 at 14:51 Product prices and availability are accurate as of the date/time indicated and are subject to change. Any price and availability information displayed on [relevant Amazon Site(s), as applicable] at the time of purchase will apply to the purchase of this product. CERTAIN CONTENT THAT APPEARS ON THIS SITE, COMES FROM AMAZON. THIS CONTENT IS PROVIDED 'AS IS' AND IS SUBJECT TO CHANGE OR REMOVAL AT ANY TIME.