Our Spanish Games Recommendation
If you're looking for board games that are in Spanish or versions of Spanish board games you're in the RIGHT place. See Spanish board games that are easy to learn below. We've got everything from games to learn Spanish to classic board games in Spanish and much more… See board games Spanish players will love! Order one today!
The Spanish word for board games is "juegos de mesa" or "juegos de tableros," depending on the usage. There are a wide variety of board games available in Spanish, and many more are following suit as well.
Most of the popular board games worldwide are translated into Spanish, but there's more to a Spanish-language game than simply having rules in the right language. Many times, Spanish board games are based on teaching the players to speak and understand more Spanish, and are designed for beginners to language learning in order to hone their skills.
Other times, these games may feature elements of cultures and countries in which Spanish is the primarily spoken language. These types of games can be used to connect to these cultures and expand your horizons in more ways than simply learning the basics of the language.
Whichever type of Spanish language board game you're looking for, we've got you covered. In this article, we'll show you some of our favorite board games that are available in Spanish, many of which can be used to help players learn more about Spanish or get them started on the path to understanding the language.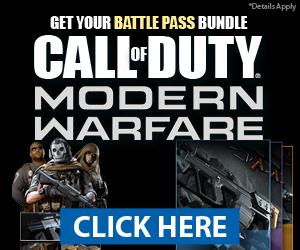 Read on to find some of the best board games in Spanish around.
Spanish Board Games #1: Scrabble Spanish Edition
Scrabble Spanish Edition is more than just Scrabble with Spanish instructions—it has been redesigned with different letter values to correspond to their usage in the Spanish language. This Spanish board game can help players learn and practice Spanish and can also be enjoyed by those who speak the language natively.
Pros
This Spanish board game includes wooden tile pieces and racks.
The game includes letters and combinations that are used in Spanish that are not present in English.
Cons
Rarely, this Spanish board game may arrive missing some pieces.
The game tiles and board can become damaged over time with regular gameplay.
Spanish Board Games #2: Spanish Bingo
Spanish Bingo is a kid-friendly game intended to help children (and adults too) learn basic words in Spanish. This is a simple Spanish board game that is easy to learn and quick to play, making it ideal for game night with younger kids in the family.
Pros
This game can get kids as young as five started on the road to learning Spanish.
This Spanish board game comes with a bag for carrying pieces when traveling.
Cons
This Spanish board game doesn't come with many cards and doesn't include a large variety.
Some games may arrive missing pieces.
Spanish Board Games #3: Race to Madrid
Race to Madrid is a game that is designed to teach players how to speak Spanish. This Spanish board game has won awards for its innovation and its ability to truly help language learners improve their skills. This choice is often used by schools, but it's just as useful and beneficial for home purposes and for adults as it is for school kids. The faster a player can make a sentence correctly, the more points that player scores, encouraging everyone to learn to conjugate verbs and form correct sentences fast.
Pros
This Spanish board game includes vocabulary for many everyday items as well as words related to working, shopping, hobbies, relaxation, and more.
This option is a card-based game, so it's easy to learn and has some visual help for those who need a little extra boost.
Cons
Some customers dislike the lack of adjectives in this game and feel more cards should have been included for more complicated language learning.
This Spanish board game can be complicated for those who are completely new to learning Spanish, so it may take a little time to get the hang of it.
Spanish Board Games #4: English & Spanish Matching Board
Use this English & Spanish Matching Board to practice basic vocabulary with your children. This game is made for young kids to help them learn English and Spanish at the same time, but it can also be used for older students and anyone looking to begin studying this language as well. This offer incorporates everyday household words and "around town" words too.
Pros
The cards are good quality and features clear pictures that are printed nicely.
This Spanish board game is easy to learn even for younger children, so it's ideal for family game night.
Cons
There is no information provided on how to pronounce the Spanish words.
When the cards become damaged, kids can recognize them from the backs and defeat the purpose of this Spanish board game.
Spanish Board Games #5: Fotorama
Fotorama plays a little bit like Monopoly with some changes made as well. It's great for kids and adults to enjoy together, and if the family already knows and understands how to play Monopoly, this game will go that much more smoothly. The cards, instructions, and pieces are all printed in Spanish, so there is some opportunity for language learning when playing this Spanish board game as well. Best of all, it's good for younger kids as well as adults, so family game night can enjoy this new addition.
Pros
This Spanish board game is easy to learn how to play quickly and doesn't take too long to set up.
Many customers find this game fun and enjoyable to play again and again.
Cons
The game board is flimsy and the pieces may tear or break easily.
Many of the images printed on the board are racist and sexist, so discretion is advised when choosing whether or not to buy this Spanish board game.
Board Games in Spanish To Build Language Skills
Were you able to find a game that suits your needs? There are a lot of good-quality Spanish-language board games out there, so if you're trying to learn to speak Spanish or you want to practice your skills, be sure to pick up one or more of the products from our list above.
There are many reasons why you might be interested in one of these Spanish board games, and some of them are a little more common than others. Here are some of the benefits of playing Spanish-language board games:
You can practice Spanish language skills regularly even if you don't know someone you can speak with for practice purposes.
You can encourage your children and their friends to learn a little bit of Spanish and may even inspire them to go down the path toward learning more as they get older.
These games are a great way to keep your brain focused and improve mental clarity by encouraging adult members of the family to learn a new skill and keep their thinking sharp.
These games can give you a way to bond with friends who may speak Spanish as a first language, since the gameplay is simple enough that you can easily enjoy them together.
You will be able to teach your children about another culture easily by allowing them to play through board games that are in Spanish.
Of course, there are a lot of other reasons why you might want to try one of these Spanish board games as well. Whatever your purposes might be, you're sure to be pleased with the products on our list above. Take your time looking through them and choose the one that is best suited to your family's needs as well as your own. You'll be on your way to learning some Spanish in no time!
Last update on 2021-12-01 at 09:02 Product prices and availability are accurate as of the date/time indicated and are subject to change. Any price and availability information displayed on [relevant Amazon Site(s), as applicable] at the time of purchase will apply to the purchase of this product. CERTAIN CONTENT THAT APPEARS ON THIS SITE, COMES FROM AMAZON. THIS CONTENT IS PROVIDED 'AS IS' AND IS SUBJECT TO CHANGE OR REMOVAL AT ANY TIME.