Looking to improve your Spanish language skills while having fun with family or friends? Look no further than the world of Spanish board games! From classic vocabulary bingo to fast-paced anagram races, there's something for everyone. Learn common words and phrases for everyday situations, clothing, and shopping with KLOO's fast-paced race to Madrid, or challenge your fellow players to a game of Scrabble en español. And with games like eeBoo's Spanish bingo and Carson Dellosa's vocabulary bingo, young learners can practice their fluency while having a blast. Read on for our favorite picks of board games in Spanish!
🏆 Our Choice Recommendation:
Option #1. Spanish Bananagrams
Game Type: Anagram crossword game
Number of Players: 1-8 players
Educational Level: Beginner Spanish language learners
Portability: Comes in a banana-shaped case
Introducing Spanish Bananagrams , the word game that will make your head spin! This exciting and enlightening game is ideal for all individuals aged 7 and above. It is cleverly disguised as a banana-shaped holder, making it a fantastic option for those on the go. Educate your children on the Spanish language and spelling,while having a great time with your loved ones. The game features 144 letters, containing particular Spanish letters such as "Ñ" and "RR." However, letters like "K" and "W" may not be as practical. While the suggested age is from 8 and up, kids under 8 years of age can also participate by altering the rules of the game. This well-built and high-end game is perfect for language learners and individuals who enjoy fast-paced family fun.
HOW IT CAN HELP YOU LEARN SPANISH: Spanish Bananagrams is an excellent way to improve your language skills. With its Spanish alphabet letters, players can practice spelling Spanish words and expand their vocabulary in a fun and engaging way. Whether you're a beginner or an advanced learner, this game is perfect for all ages and levels. Plus, its compact size and portable case make it great for traveling, so you can practice your Spanish on the go.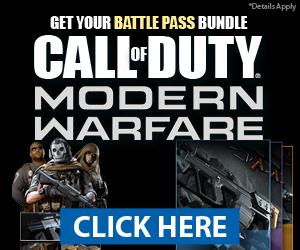 Option #2. Basic Spanish Bingo Game
Game Type: Spanish vocabulary practice
Number of Players: 3-36 players
Educational Level: Basic/Beginner Spanish
Portability: Includes all necessary materials
Carson Dellosa offers the perfect medium to learn Spanish with their Basic Spanish Bingo Game . This tool offers a fun way for young learners to develop fluency in Spanish using 50 commonly-used words. Not only does it come with 36 game boards, but it also includes calling cards, paperboard bingo chips, an answer mat, and a game guide in both English and Spanish. While this game is an excellent way to reinforce language skills, it might necessitate additional learning tools such as videos, songs, or other games for maximum effectiveness. The game is ideal for children in Pre-K and kindergarten, as well as older learners. One setback of the game is the black and white print on select pieces, which can hinder the identification of particular letters or images. In general, Carson Dellosa Bingo Games is a remarkable interactive medium for parents and teachers looking to build Spanish vocabulary and fluency while boosting their Spanish-speaking confidence through the use of the answer mat.
HOW IT CAN HELP YOU LEARN SPANISH: Carson Dellosa Bingo Games allows young learners to build fluency while learning 50 common Spanish words. The game incorporates colorful photo cards to help guide students with identifying the matching word and picture on their card, which helps with spelling, reading, and pronunciation. Parents and teachers can work with kids as the caller, announcing each photo card and using the answer mat to check their accuracy as they practice their Spanish-speaking and reading skills together. This game is great for both homeschool and classroom learning, making language learning fun and engaging for all.
Option #3. eeBoo's Spanish Bingo Vocabulary Game
Game Type: Bingo-style educational game
Number of Players: 2 to 6 players
Educational Level: For ages 5 and up, auditory and visual learning
Portability: Includes cloth bag for tiles
Are you searching for a simple and enjoyable method to acquire new Spanish vocabulary? Your quest ends with eeBoo's Spanish Bingo Vocabulary Game . This game contains six durable bingo boards and 48 tiles, and is suitable for two to six players who are at least five years old. The game's vibrant illustrations, crafted by Monika Forsberg, and the combination of auditory and visual learning styles make for a lively and engaging way to absorb Spanish words. Additionally, the game is sustainably sourced, printed with vegetable-based inks, and composed of 90% recycled materials, so it's eco-friendly as well. However, some customers have observed that it may not be challenging enough for adults and that the colors of the cards are not vivid enough. Nevertheless, this remains an excellent tool for youngsters studying Spanish, or for those seeking to rehearse elementary Spanish vocabulary and phonetics.
HOW IT CAN HELP YOU LEARN SPANISH: Reinforce and learn Spanish vocabulary with eeBoo's Spanish Bingo Game that utilizes auditory and visual learning styles. Players see the image, the name of the item in Spanish, and hear it pronounced by the caller. Pronunciation Guide included. Colorful illustrations by Monika Forsberg make learning fun and engaging. It's a great tool for little kids who already speak Spanish and for all people who are learning Spanish and need to practice pronunciation of basic words. Winner of Oppenheim Gold Best Toy Award.
Last update on 2023-04-29 at 14:51 Product prices and availability are accurate as of the date/time indicated and are subject to change. Any price and availability information displayed on [relevant Amazon Site(s), as applicable] at the time of purchase will apply to the purchase of this product. CERTAIN CONTENT THAT APPEARS ON THIS SITE, COMES FROM AMAZON. THIS CONTENT IS PROVIDED 'AS IS' AND IS SUBJECT TO CHANGE OR REMOVAL AT ANY TIME.