Looking for a fun and engaging activity to do with your friends at your next game night? Look no further than board games! From classic titles like Monopoly and Scrabble to party favorites like Apples to Apples and Cards Against Humanity, there's a board game for every crowd. Amp up the laughs with Telestrations or indulge in some strategy with Catan or Risk. With so many options to choose from, finding the perfect board game has never been easier. Read on to discover our top picks for the best board games to play with friends!
🏆 Our Choice Recommendation:
Sale
Mattel Apples to Apples Party Box The Game of Crazy Combinations
This infamous wild card and party game provides instant fun for 4 to 10 players; Packaging may vary
It's As Easy As Comparing Apples To Apples, Just Open The Box, Deal The Cards And You're Ready To Play
Select The Card From Your Hand That You Think Is Best Described By A Card Played By The Judge
***OUR TOP PICK: Our top choice for board games to play with friends is the Mattel's Apples to Apples Party Box . This game excels in all categories, including fun factor, easy mechanics, and replayability. Its simple-to-learn rules and outrageous comparisons make it perfect for game night with family and friends. It's not the best fit for those looking for strategic depth or a serious game, but for those looking for laughter and memorable moments – this is it! The 1st-runner up, Codenames Deep Undercover 2.0, may also be worth considering for adults-only game nights, but Apples to Apples Party Box still reigns supreme. Check out our detailed reviews for all the products below.
🏅 Best By Category:
MOST ADVANCED FEATURES: Catan – Offers a strategic board game that is easy to learn but offers enough depth for years of playtime.
GREAT VALUE: Mattel's Apples to Apples Party Box – Provides instant fun for a wide range of players at an affordable price.
BETTER FOR BEGINNERS: Scrabble – A classic crossword game that is easy to learn for players of all ages and offers a fun way to build vocabulary.
How We Are Rating These Products:
1) 🕹️ GAME MECHANICS: How well the rules and mechanics of the game work, how easy or difficult it is to understand and learn, and how well the game flows during play.
2) 🤪 FUN FACTOR: The level of enjoyment and entertainment the game provides, how engaging and entertaining it is to play, and how likely it is to create laughter and memorable moments.
3) 📈 STRATEGY: The level of strategic depth the game offers, how much decision-making and planning is involved, and how well players can strategize to achieve victory.
4) 📝 REPLAYABILITY: The game's ability to offer new and diverse experiences each time it's played, how many times it can be played without becoming repetitive or dull, and how much variability there is in the game's components and mechanics.
5) 🔍 THEME AND DESIGN: The visual and aesthetic appeal of the game, how well the theme is integrated into the mechanics and components, and how much attention to detail is given to the game's design.
When considering board games to play with friends, there are a few factors to keep in mind. Firstly, the game's overall performance and how it is played is important. The number of players, the game's complexity, and the time it takes to play are key considerations. Additionally, the type of game and its theme should be taken into account. Is it a word game, a strategy game, or a party game? Knowing what type of game you want to play can be helpful in finding the perfect match for your group. Lastly, the game's replayability and customization options play a role. Can the game be played over and over with different outcomes each time? Can you customize the game to make it fit your group's tastes and preferences? As you consider these factors, keep in mind that a fun, engaging game that brings people together is the ultimate goal.
Additional Criteria:

Number of Players – The minimum and maximum number of players for each game
Average Playtime – The average length of time it takes to complete a game
Age Range – The recommended age range for players
Game Type – The type of game, such as party game, strategy game, or word game

Option #1. Mattel's Apples to Apples Party Box
Searching for an uncomplicated party game that will suit a troop of companions or relations? Explore Mattel's Apples to Apples Party Box ! This game boasts more than 1,000 cards that present entertaining and unforeseen analogies, promising immediate enjoyment for up to 10 participants. A splendid addition to any gathering, it's open to anyone aged 12 and over. But it's important to note if you're not enthusiastic about showbiz references, this game may not be suitable for you.
Buy It Here: Mattel's Apples to Apples Party Box
Option #2. Monopoly Board Game, The Classic Edition
Are you in search of a classic board game to enjoy with pals? The Monopoly Board Game, The Classic Edition , is exactly what you need! Passed down from generations and warmly embraced by over half a billion players worldwide, this game guarantees to turn you into a Monopoly czar as you buy, rent, and trade iconic real estate properties. Thoroughly equipped with all the necessary elements including a gaming board, banker's tray, money pad, Chance and Community Chest cards, title deeds, silver toned game pieces, structures, and instructions, this game is nothing short of amazing. With tokens as diverse as the car, dog, hat, boat, horse, shoe, thimble, wheelbarrow, and cannon, it is a definite nostalgia trip for many. However, be warned – this game can come at a high price, and it lacks an easy storage system for its cards, cash, and game pieces when not in use.
Buy It Here: Monopoly Board Game, The Classic Edition
Option #3. Cards Against Humanity
Are you searching for a jovial and risqué party game that will leave your acquaintances guffawing so hard they're weeping? Look no more than Cards Against Humanity ; this game boasts an impressive 500 white cards and 100 black cards for an unceasingly entertaining experience. However, take heed, this game is not for the faint of heart, it is rather indecorous, unapologetically objectionable, yet humorously amusing – absolutely not recommended for youngsters or the oversensitive!
Buy It Here: Cards Against Humanity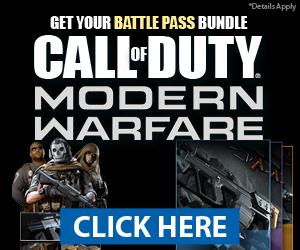 No products found.
Option #4. Telestrations Original 6 Player
Looking for an option to inject some laughter into your family's evening? Look no further than No products found.! With a whopping 800+ terms and expressions to draw and speculate on, this game doesn't necessitate any budding Picasso level talents, so it's appropriate for individuals of every age. While it shines with 4-6 players, a bit of improvisation will ensure it can be played with 2 players as well. Whether it's a party or a gathering of pals, this game is bound to be a hit!
Buy It Here: No products found.
Option #5. Catan
Are you in search of a diverting and captivating board game to enjoy with loved ones? Indulge in Catan , the board game from Catan Studios! This strategy game involves adroit trading and shrewd development, which engenders hours of lively, immersive excitement that is ideal for game night. Although grasping the basics may take a few rounds, you can easily learn them in minutes, and the game furnishes enough profundity to keep you engaged for many years. Nevertheless, this game may not be appropriate for gamers seeking a long-winded, highly tactical experience, owing to its luck component, haphazard catch-up mechanism, and dependence on thriving trading.
Buy It Here: Catan
Option #6. Hasbro Risk Game
The Hasbro Risk Game presents an opportunity to put your strategic abilities to the test with its captivating gameplay, backstabbing betrayals, and intriguing alliances. One of its unique features is the dragon token, which players must eliminate to prevent it from inflicting damage on their units. For those interested, this game is also compatible with Alexa. While it's considered an unbeatable choice for family gatherings, it may not be ideal for those who aren't fond of tactical conquest games.
Buy It Here: Hasbro Risk Game
Option #7. Sushi Go Party!
Sushi Go Party! is unquestionably an essential addition to any gathering with loved ones. Featuring an extensive variety of over 20 mouth-watering meals, a maximum of 8 contenders are enabled to tailor their gameplay and gain points by selecting triumphant sushi mixtures. As an added bonus, the game board transforms into a scoreboard and a menu, simplifying point-keeping and monitoring the deck's progress. Still, it may not satisfy the tastes of individuals who gravitate towards games with pared-down regulations.
Buy It Here: Sushi Go Party!
Option #8. Exploding Kittens Party Pack Card Game
Are you looking for a hilarious party game to spice up your gatherings? Look no further than the Exploding Kittens Party Pack Card Game ! This risk-taking, roulette-style game is perfect for groups of up to 10 players and is suitable for kids, teens, and adults. But beware: drawing an Exploding Kitten card could mean your game is over! It's an ideal option for family game nights, beach excursions, road trips, or social gatherings with friends. However, it may not be as enjoyable for individuals who don't appreciate a touch of kitty chaos.
Buy It Here: Exploding Kittens Party Pack Card Game
Option #9. Codenames Deep Undercover 2.0
If you're in search of the ideal board game for your next grown-up game night, look no farther than Codenames Deep Undercover 2.0 by Lark & Clam. This is the unrestrained version of the well-liked party game, with new terminology numbering over 100 and a revamp of the game balance. Teams are challenged to be the first to gain contact with all their agents via single-word hints given by the team's spymaster, but caution should be employed to avoid the assassin! Keep in mind, though, that this game is not intended for children or others who are easily upset.
Buy It Here: Codenames Deep Undercover 2.0
Option #10. Winning Moves Scattergories 30th Anniversary Edition
If you're on the hunt for a timeless game to play with your pals, Winning Moves Scattergories 30th Anniversary Edition is your answer! It's stocked with genuine content cards and a timer that operates mechanically. This game suits players who are 12 years or older, and is perfect for gamers who are keen in brainstorming original and amusing replies. However, if you're more inclined to play games in intimate partnerships, this might not be the most fitting choice for you. Despite that, this game is an absolute essential for anyone looking to make their game night awesome.
Buy It Here: Winning Moves Scattergories 30th Anniversary Edition
Option #11. WS Game Company's Boggle Vintage Bookshelf Edition
Are you searching for a fashionable and enjoyable vocabulary game to indulge in with your pals? The WS Game Company's Boggle Vintage Bookshelf Edition is just what you need. Within a plush, linen-coated bookshelf container, this conventional game is equipped with a 16-cube grid, a time-timer that lasts three minutes, and suitable for contenders aged eight and older ranging from two to six players. The bookshelf version might not be ideal for noise-free surroundings, but with its striking appearance, it can be put out as an ornamental piece, which can also be utilized as an instructional instrument for children acquiring literacy and pronunciation.
Buy It Here: WS Game Company's Boggle Vintage Bookshelf Edition
Option #12. Taboo Board Game
Are you hunting for a thrilling, high-octane game to enjoy with your loved ones? Then look no further than the Taboo Board Game ! Armed with an impressive 640+ collection of guessing words, a plot-twist-inducing die, and an adrenaline-pumping timer, this game promises endless hours of edge-of-your-seat fun. But be warned, uttering a prohibited word will result in a loud squawk from the game's buzzer. Ideal for groups that consist of four or more players, this game is the perfect choice to liven up any game night or social gathering with aplomb.
Buy It Here: Taboo Board Game
Option #13. Scrabble
Are you in search of a game night activity to entertain the whole family indoors? Look to the Scrabble board game! This classic crossword game provides 100 wooden tiles and a textured board to secure them, promising abundant points through double and triple letter and word scores. With varying ways to play and approaches tailored to different skill levels, the included game guide caters to kids aged 8 and up, as well as teens and adults. Although an ideal choice for a snug night in, the game may not be optimal for outdoor activities or action-packed fun.
Buy It Here: Scrabble
Conclusion
In conclusion, board games provide endless laughs and bonding opportunities for friends and families alike. From the hilarious and outrageous cards of Apples to Apples to the strategic trading of Monopoly, each game offers its own unique set of advantages. Whether you're looking for a simple and beginner-friendly game like Sushi Go Party! or a more complex strategy game like Catan, there is truly something for everyone. As a tip, make sure to set aside dedicated game nights to ensure quality time and excitement with your loved ones. Thank you for taking the time to learn about the numerous benefits and endless possibilities when it comes to board games. Happy gaming!
Last update on 2023-04-29 at 14:51 Product prices and availability are accurate as of the date/time indicated and are subject to change. Any price and availability information displayed on [relevant Amazon Site(s), as applicable] at the time of purchase will apply to the purchase of this product. CERTAIN CONTENT THAT APPEARS ON THIS SITE, COMES FROM AMAZON. THIS CONTENT IS PROVIDED 'AS IS' AND IS SUBJECT TO CHANGE OR REMOVAL AT ANY TIME.